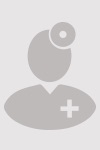 Christopher D. Lotufo, D.P.M.
Ankle
Foot
Ankle arthritis
Star ankle replacement
Sports injuries
Charcot
Hammertoe
Bunion
Flatfoot
Foot arthritis
Hospital Affiliation(s)
SW Washington Medical Center
Education
Barry University of Pocdiatic Medicine
Residency
West Side Regional Medical Center
About Dr. Lotufo
Dr. Lotufo received his medical degree from Barry University School of Podiatric Medicine in 1997. He completed his residency training at West Side Regional Medical Center and was in private practice near Atlanta, GA, prior to joining The Vancouver Clinic. His medical special interests are in reconstructive foot and ankle surgery, arthroscopic foot and ankle surgery, and total ankle replacement, and he is board certified in Foot Surgery and Reconstructive Rearfoot/Ankle Surgery.