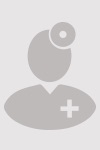 Steven Meier, M.D.
Shoulder
Hip
Knee
Direct anterior approach
Mobile bearing hip
Robotic-arm assisted hip
Robotic-arm assisted total knee
Robotic-arm assisted partial knee
Partial knee replacement
Meier Orthopedic Sports Medicine
Education
Loyola University of Chicago
Fellowship
University of California San Diego
About Dr. Meier
Dr. Meier utilizes many therapeutic techniques which may include an exercise program, rehabilitation, or minimally invasive surgery. When surgery is necessary, the most cutting-edge technologies are employed, which typically result in less postoperative pain and faster recovery. Dr. Meier's experience has refined how to individualize and streamline the practice of medicine to meet the demands of high-performance individuals with progressive treatment to athletes and non-athletes alike.