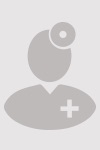 Gary D. Botimer, M.D.
Hip
Knee
Direct anterior approach
Robotic-arm assisted total knee
St Luke's Clinic - Orthopaedics
Residency
Loma Linda University Medical Center
About Dr. Botimer
Gary Botimer, MD, AOA, AAOS, ABOS specializes in complex lower extremity joint reconstruction. He has extensive experience in treating complex failed total joints and is active in research on new ways to treat infected failed total joints.
Dr. Botimer has served on several international arthroplasty design teams and was head of Loma Linda University's arthroplasty division for several years. He enjoys seeing all types of orthopedic problems and helping his patients get the best treatment possible.