What is a bunion?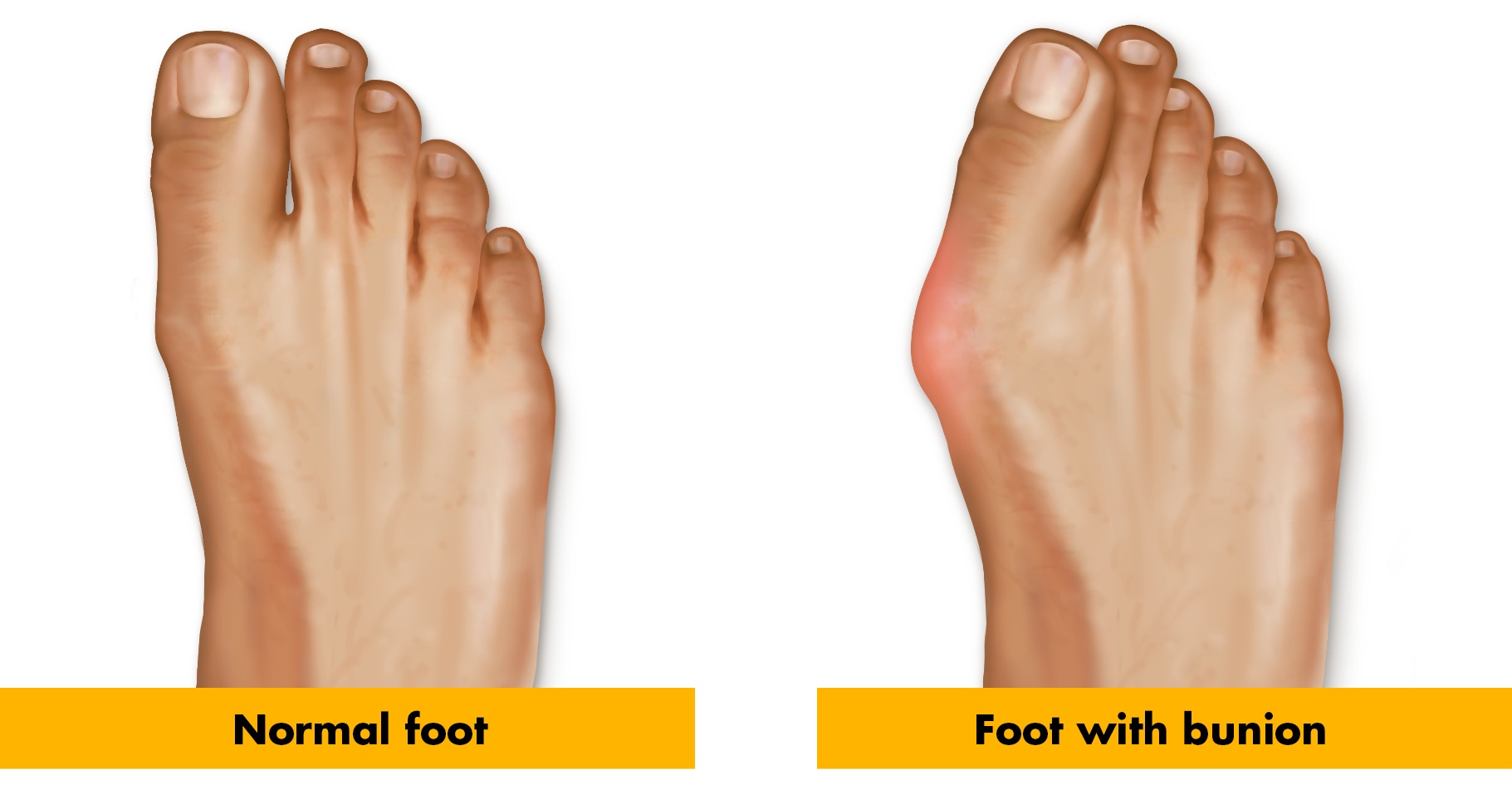 A bunion is a bony bump that develops on the outside of the base of your big toe.
The big toe is made up of two joints, the larger being known as the metatarsophalangeal joint (MTP joint) and is located at the base of the big toe. This is where bunions most commonly develop. Instability at this joint causes the big toe to lean in toward the second toe, changing the normal structure of the bones in the foot over time.
Bunions start out small, but frequently get worse over time. If left untreated, bunion deformities can worsen and cause greater pain and further limit movement.
Severe bunions can greatly alter the appearance of the foot, potentially forcing the big toe to angle all the way under or over the second toe. Therefore, it is important to seek treatment early on, before more severe symptoms begin to appear.
To learn more about bunions, visit the bunion website.