Why does my
foot hurt?
To get a better idea of why your foot hurts, take a look at how it works. Your forefoot alone has a lot going on, with 14 bones and multiple tendons, nerves, and muscles. It's subject to a pounding every day. Whether you're standing or walking, the foot absorbs shock and distributes a lot of weight over a relatively small surface. When it's working well, you don't think about the mechanics of your feet. When something's wrong, the pain can be debilitating.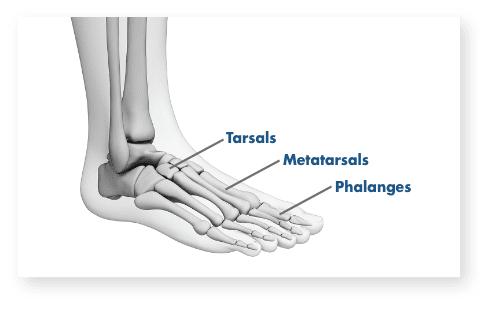 ---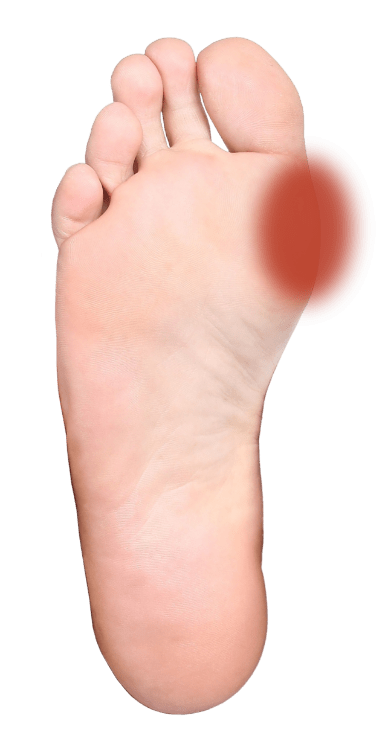 Bunion
That painful bump on the outside base of the big toe? That's likely a bunion.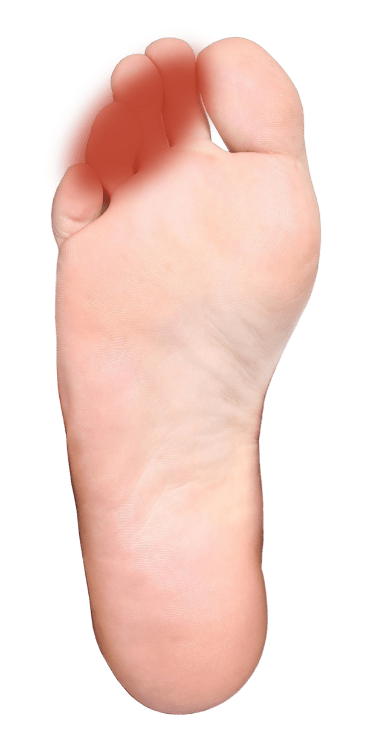 Hammertoe
The toe bends downward, like a hammer, and can be painful.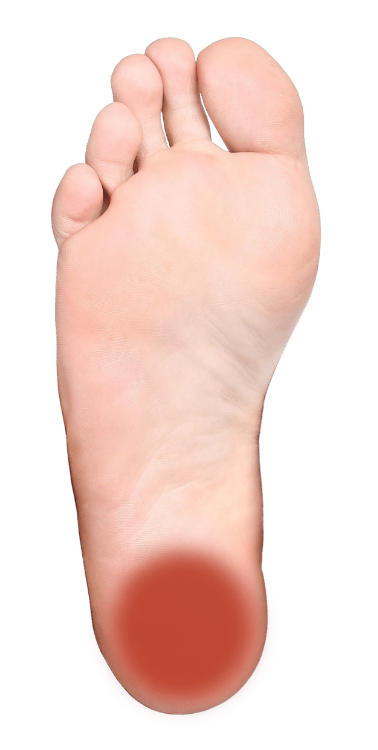 Plantar fasciitis
The fibrous band of tissue that connects the heel to the base of the toes can become inflamed and tight.
---
Your feet

are under a lot of pressure.

Your foot pain may be due to overuse, an injury, or chronic swelling or inflammation – most often referred to as arthritis. The most common form of arthritis associated with foot pain is rheumatoid arthritis (a systemic immune disease). With rheumatoid arthritis, the soft tissues that stabilize and lubricate the small joints in the foot or toes may be inflamed and painful, leaving the door open for unwelcome changes in the bone that can cause deformity.

Your doctor will examine your foot and may ask you to take a few tests to determine the cause of your pain.
What will a
doctor

do?

At your first appointment, your doctor will assess what's going on. You'll answer a few questions about when and where your foot hurts. The doctor may understand what's going on right away because you show classic symptoms of a particular problem. The doctor may also ask you to have an additional diagnostic test, like an X-ray or an MRI.

Pain relief doesn't always mean surgery. Your doctor may recommend a combination of treatments to alleviate your pain and help you get moving again. Sometimes finding the right, well-fitting shoe can make a big difference. Your doctor may also recommend orthotics to wear inside your shoes to help better support your foot, a course of physical therapy, rest, ice, or over-the-counter anti-inflammatory medication. If you have severe pain, swelling, or discoloration, seek emergency medical treatment. If you have diabetes, see your doctor before trying any home care treatments.
References:
American Academy of Orthopaedic Surgeons. Treatment: Total Hip Replacement. OrthoInfo. orthoinfo.aaos.org/en/treatment/total-hip-replacement. Accessed 26 March 2018.
Arthritis Foundation. Rheumatoid Arthritis. https://www.arthritis.org/about-arthritis/types/rheumatoid-arthritis/. Accessed 5 November 2018.