A microdiscectomy is a surgical procedure performed through a small incision in the lower back (lumbar spine) to remove a portion of a degenerated or herniated intervertebral disc (soft structure found between each of the spinal bones) that is pressing on spinal nerves. Pressure on the spinal nerves exiting the spine, a condition called radiculopathy, can cause pain.
Bony portions of the vertebrae (spinal bones) called the laminae and facet joints are removed to allow access to and partial removal of the intervertebral disc.
Generally, there is no need to replace the portion of the disc that is removed. A spinal fusion is not performed, and there is no need to place any hardware or implants.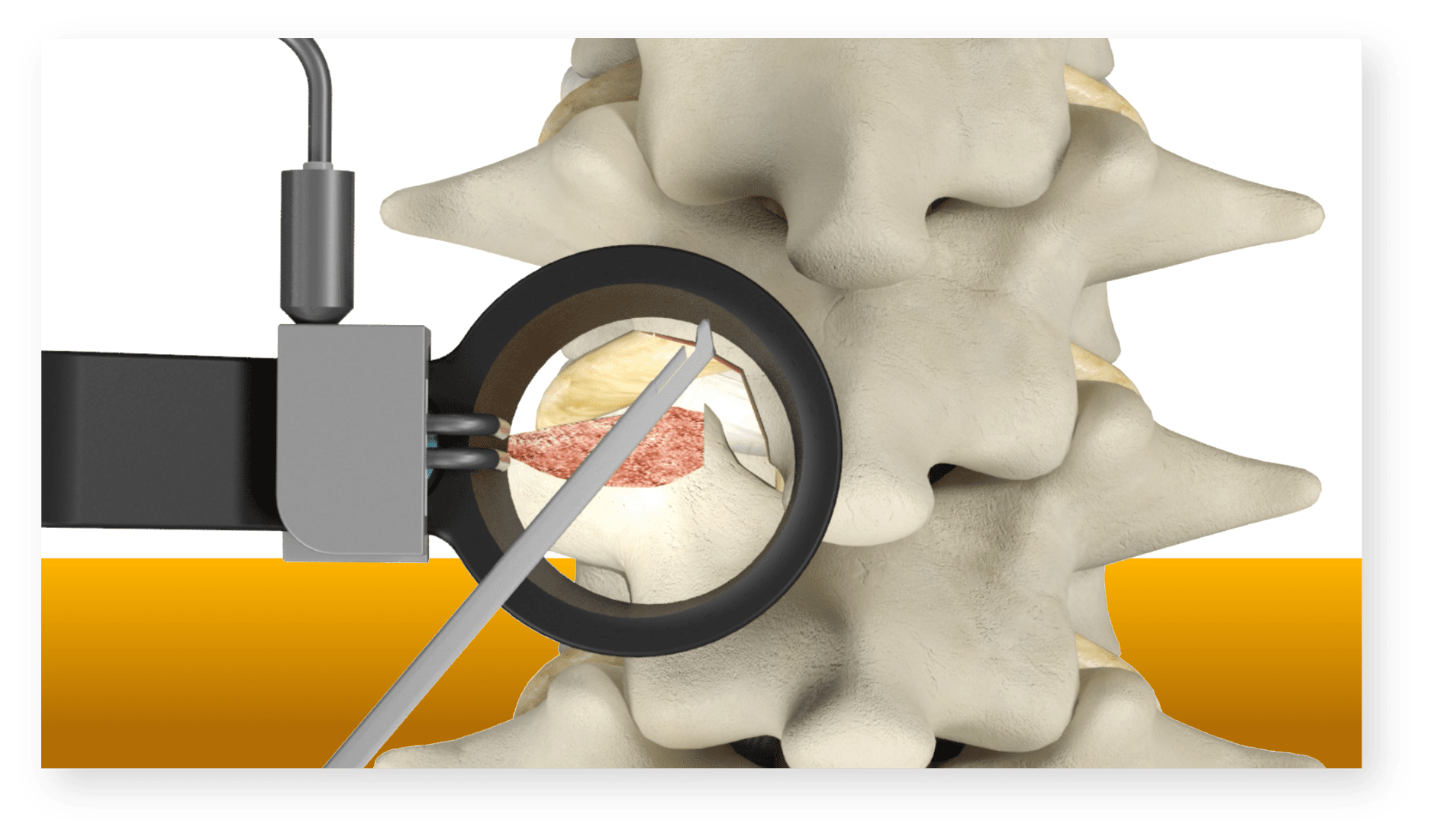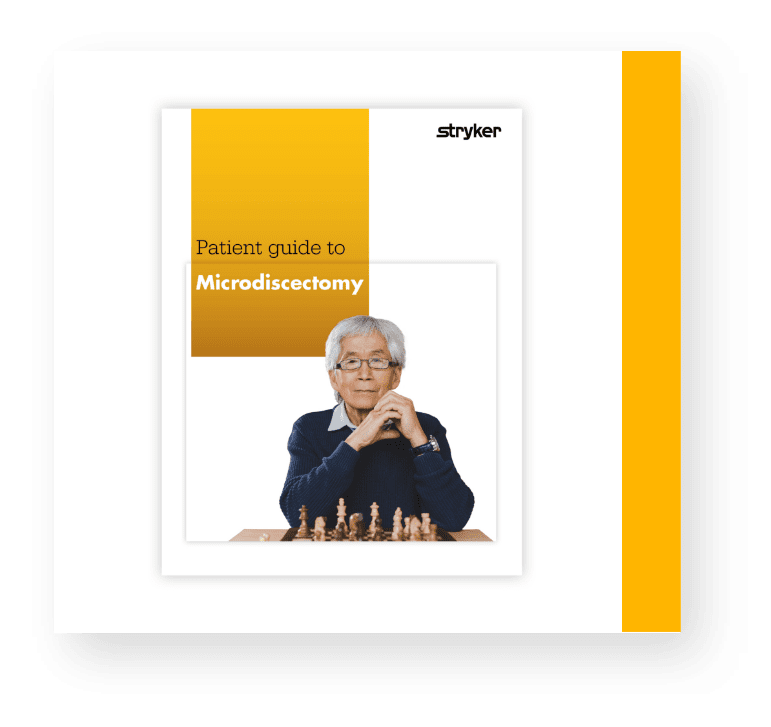 A more in depth look at the individual steps of this procedure as well as tips for preparing for and recovering from a microdiscectomy.
---
In general, surgical treatment options presented by your surgeon are aimed at relieving pressure on nerve roots in an attempt to address pain.