Mako Total Hip can help lead to better outcomes, like less pain1 and shorter recovery times1, compared to manual surgery.
In clinical studies, compared to manual hip replacement surgery, Mako Total Hip demonstrated:
More accurate placement and alignment of hip implants based on the surgical plan.2,3
Replication of the feeling of a natural hip.4
Less likelihood of hip dislocation.5,6
Preservation of healthy bone.8
Learn more about Mako Robotic-Arm assisted surgery.
Discover Mako SmartRobotics™ surgeons near you to see if a Mako Hip procedure is an option for you.
The journey of Mako Total Hip Replacement (THA) surgery
Step 1 - Scan
Before surgery, a CT scan of your hip is taken and used to develop a 3D virtual model of your unique joint.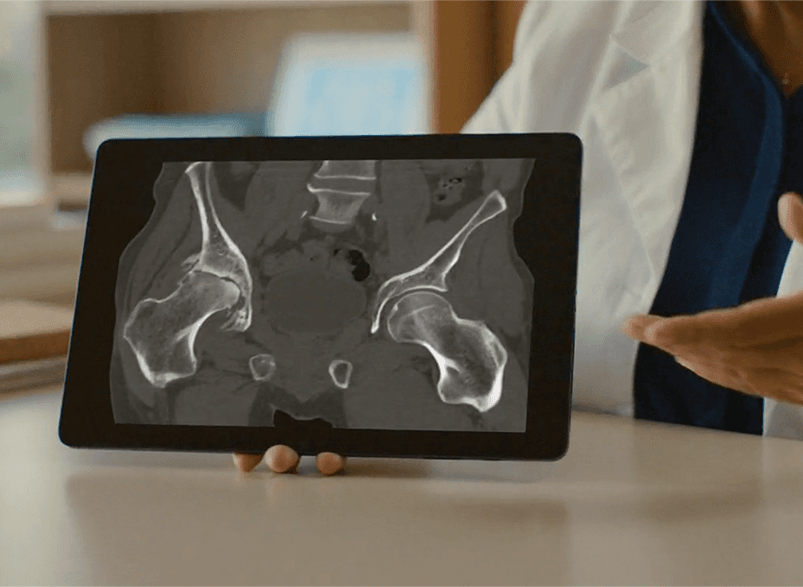 Step 2 - Plan
The second step is patient-specific surgical planning.
Your doctor uses the 3D CT-based model to evaluate your bone structure, disease severity, joint alignment and even the surrounding bone and tissue so that they can determine the desired size, placement and alignment of your implant.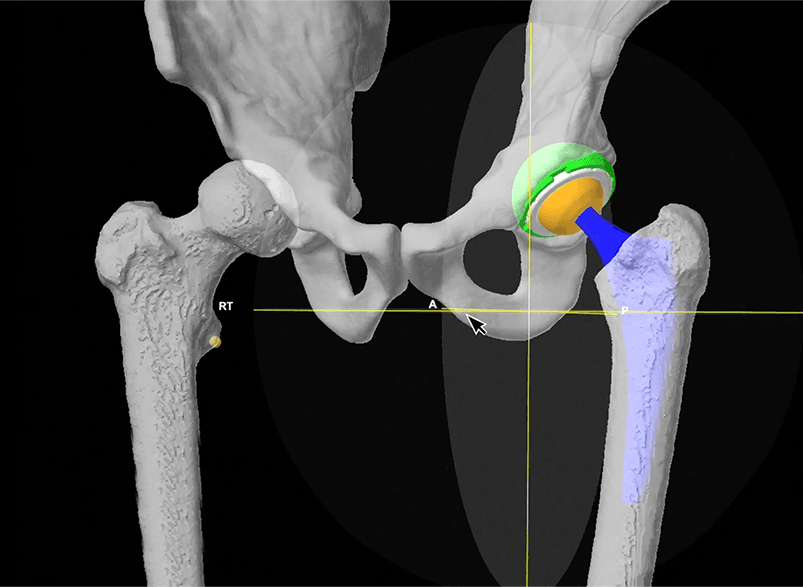 Step 3 - Mako Can
In the operating room, your surgeon guides Mako's robotic arm to remove arthritic bone and cartilage from the hip. Mako's Accustop™ technology, creates a virtual boundary that provides tactile resistance to help the surgeon stay within the boundaries defined in your surgical plan.
Throughout the procedure, Mako provides real time data to your surgeon, allowing them to assess the movement and tension of your joint and adjust your surgical plan if desired.
As your surgeon prepares to place the implant into its final position, the robotic arm guides the implant at the desired angle.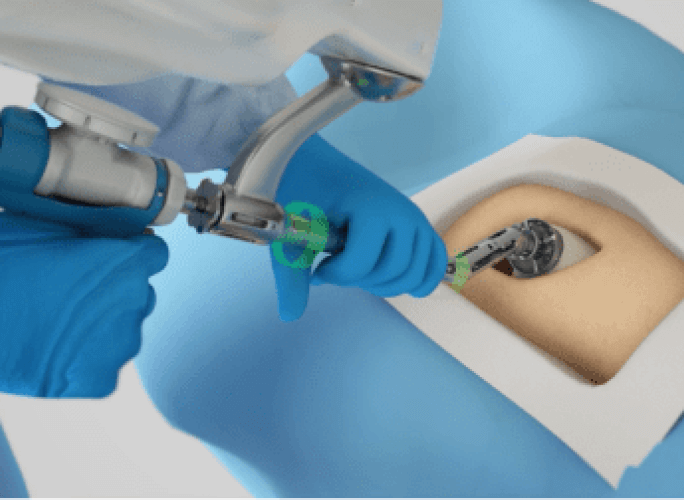 Mako Total Hip Arthroplasty is for people who:
Experience severe hip pain or stiffness resulting from: noninflammatory degenerative joint disease (including osteoarthritis, traumatic arthritis, or avascular necrosis), rheumatoid arthritis or post-traumatic arthritis.
Haven't experienced adequate relief with conservative treatment options, like bracing, medication or joint fluid supplements.