Mako Partial Knee
If you're one of the millions of Americans suffering from pain caused by arthritis or an injury to the knee, and you haven't experienced adequate relief with conservative treatment options, Mako Robotic-Arm Assisted Surgery might be right for you.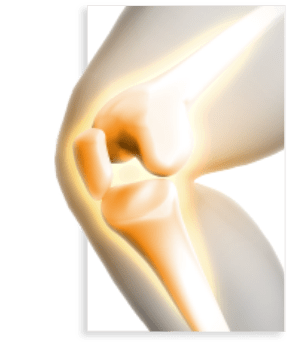 ---
The Mako difference
In clinical studies, Mako Partial Knee resulted in:
More accurate bone removal and implant placement, which may result in improved outcomes and functioning of the knee.1,2
Less pain in the days and weeks following surgery.1
Quicker recovery, where 9 out of 10 patients were walking without an aid, such as a cane or walker, three weeks after surgery.4
91% of patients being satisfied or very satisfied 5 years after surgery.5
---
How
Mako

Technology works
Is
Mako

an option for me?
Mako Partial Knee is for people with:
Severe knee pain or stiffness resulting from: noninflammatory degenerative joint disease (including osteoarthritis, traumatic arthritis, or avascular necrosis), rheumatoid arthritis or post-traumatic arthritis
Those who haven't experienced adequate relief with conservative treatment options, like bracing, medication or joint fluid supplements
Early to mid-stage osteoarthritis that doesn't affect all 3 compartments of the knee
References:
Blyth MJ, Anthony I, Rowe P, Banger MS, MacLean A, Jones B. Robotic-arm assisted versus conventional unicompartmental knee arthoplasty: Exploratory secondary analysis of a randomized controlled trial. Bone and Joint Research. 2017 Nov 16 (11):631-9.
Bell SW; Anthony I; Jones B; MacLean A; Rowe P; Blyth M. Improved accuracy of component positioning with robotic-assisted unicompartmental knee arthroplasty: data from a prospective, randomized controlled study. J Bone and Joint Surg. 2016;98: 627-35.
Baker Tilly, LLP. Mako robotic-arm assisted system: a clinical and economic analysis for health plans and providers. 2016.
Coon T, Shi S, DeBattista J. Clinical and functional outcomes of robotic-arm assisted medial unicompartmental knee arthroplasty. European Knee Society 2017 Annual Meeting. London, England. Poster No. P59. April 19-21, 2017.
L Kleeblad, T Borus, T Coon, J Dounchis, J Nguyen, A Pearle. Midterm Survivorship and Patient Satisfaction of Robotic-Arm Assisted Medial Unicompartmental Knee Arthroplasty: A Multicenter Study. The Journal of Arthroplasty, January 2018: 1-8.