Spondylolisthesis is defined as a slippage of one spinal bone (vertebra) relative to an adjacent vertebra. Usually, one vertebra shifts forward relative to the vertebra immediately below it.
Although there are many risk factors for spondylolisthesis in adults, degenerative disc disease is among the most common. It may also be caused by a malformation of a vertebra that is present since birth (congenital deformity), repetitive stress on the bone due to certain activities, or sudden injury (acute trauma) in adults or adolescents. Back pain may accompany this condition, and if the slip results in pressure on the nerves, leg symptoms can also develop.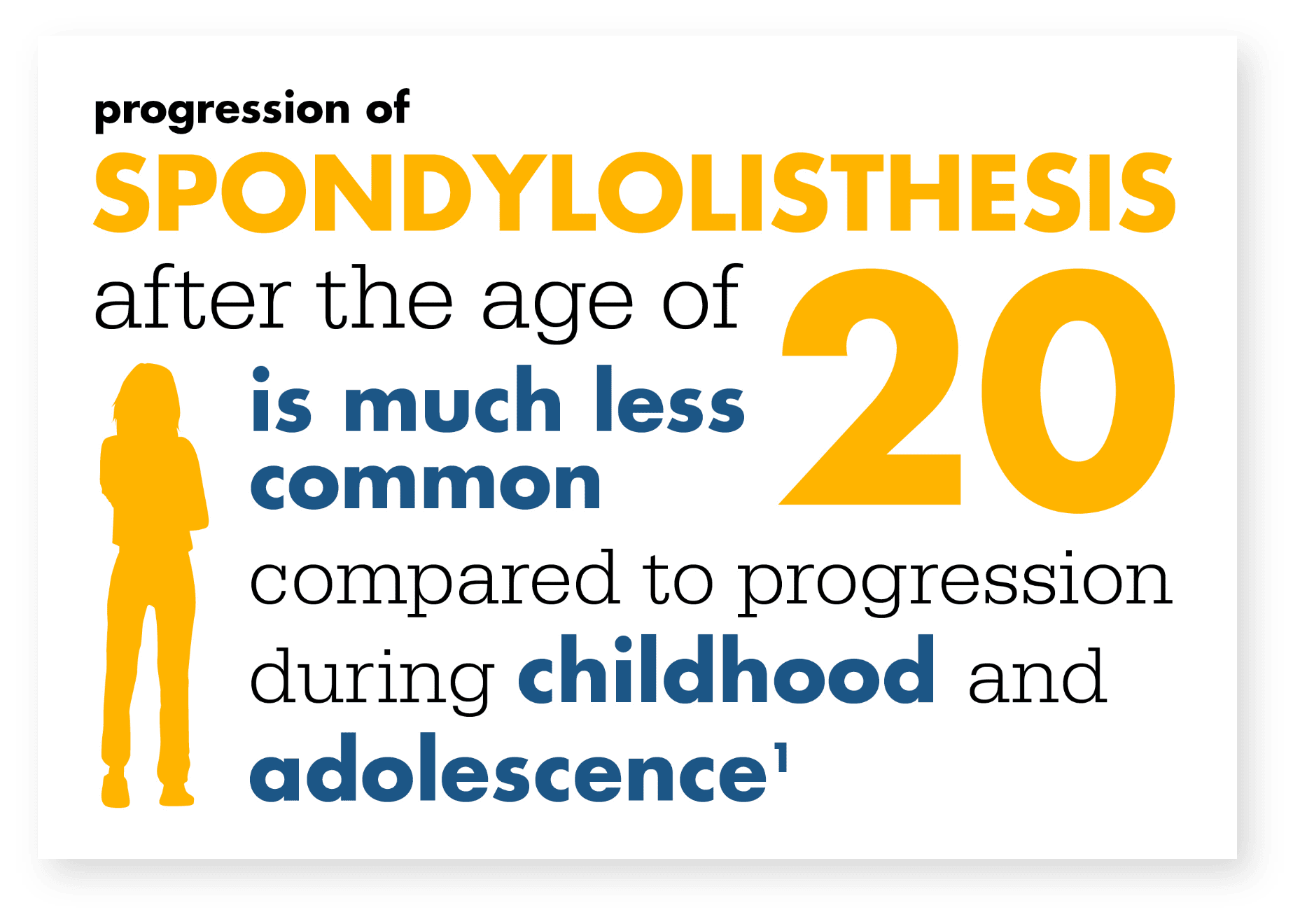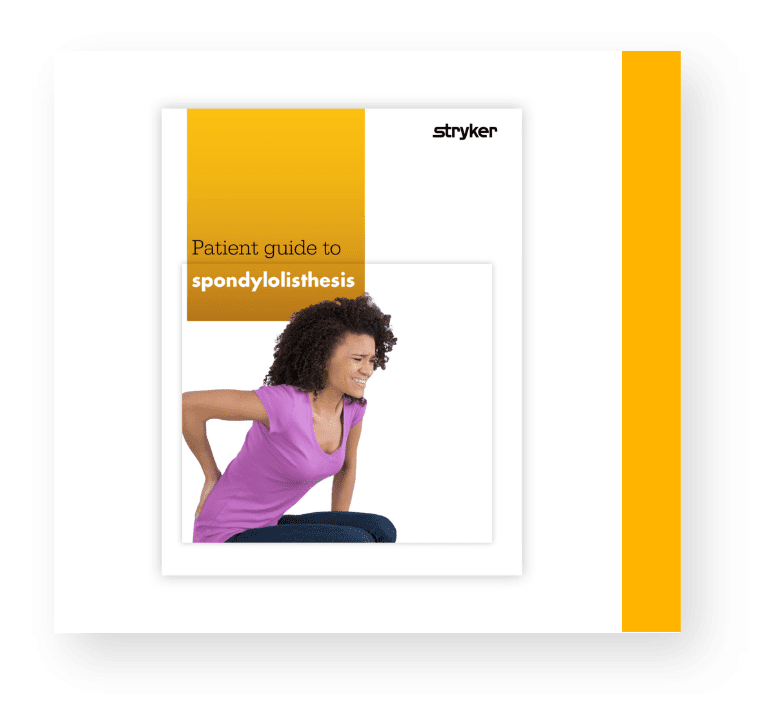 A more in depth look at lumbar spondylolisthesis, including possible risk factors and common symptoms.
References:
Gagnet P, Kern K, Andrews K, Elgafy H, Ebraheim N. Spondylolysis and spondylolisthesis: A review of the literature. J Orthop. 2018;15(2):404-407. Published 2018 Mar 17. doi:10.1016/j.jor.2018.03.008