What is
total shoulder arthroplasty?
Total Shoulder Arthroplasty
Orthopedic surgeons perform total shoulder arthroplasty (TSA) to treat severe shoulder pain and lack of motion. During TSA surgery, the surgeon replaces diseased and injured joint components with medical-grade implants designed to appear similar to our normal, healthy shoulder joint. The four important soft tissue stabilizers of the shoulder (often referred to as the rotator cuff) must be functioning well to support the TSA procedure. Stryker offers a different implant design for when the soft tissue is not properly functioning.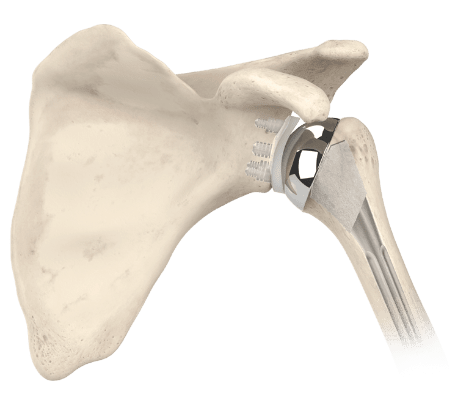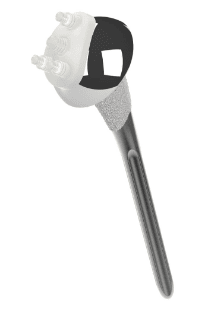 Stryker designed the ReUnion TSA shoulder replacement system to address some of the most common arthritic disorders affecting the shoulder.
With a total shoulder replacement, the surgeon replaces the top of the upper arm bone (humeral head) with a spherical shaped component that fits onto a stem placed inside the bone. The surgeon lines the shoulder's natural socket (glenoid) with a special plastic (polyethylene) cup and secures it with bone cement.
In the operating room, once the incision is made, the surgeon will use a resection guide to determine the appropriate amount of affected (arthritic) bone to remove from the humerus. In order to prepare the humeral canal for the stem, the surgical team uses various tools to create a space for the stem. After preparing the canal, the surgeon prepares the glenoid socket for the plastic component. The glenoid component looks similar to a concave dish that may have multiple posts or a central keel on the back (convex) side of the implant. The surgeon then attaches the component to the shoulder socket with bone cement.