Understanding
rotator cuff tears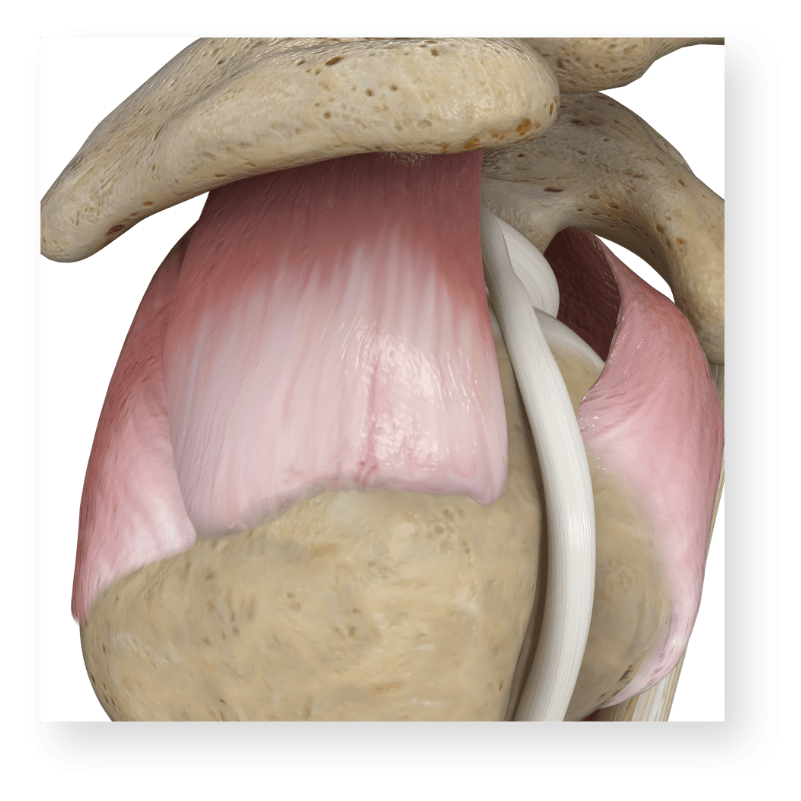 Healthy rotator cuff
---
Rotator cuff tear types
When your doctor tells you that you have a rotator cuff tear (RCT), it is because one or more of the four muscles that make up the cuff is injured. RCTs are amongst the most common joint injuries in adults. Tears of your rotator cuff are a common source of pain, weakness, and loss of function of your shoulder affecting the ability to perform even the easiest activities of daily living. Rotator cuff tears can be due to the natural worsening of the rotator cuff over time or can be from an injury. These tears will vary in severity and include the following types: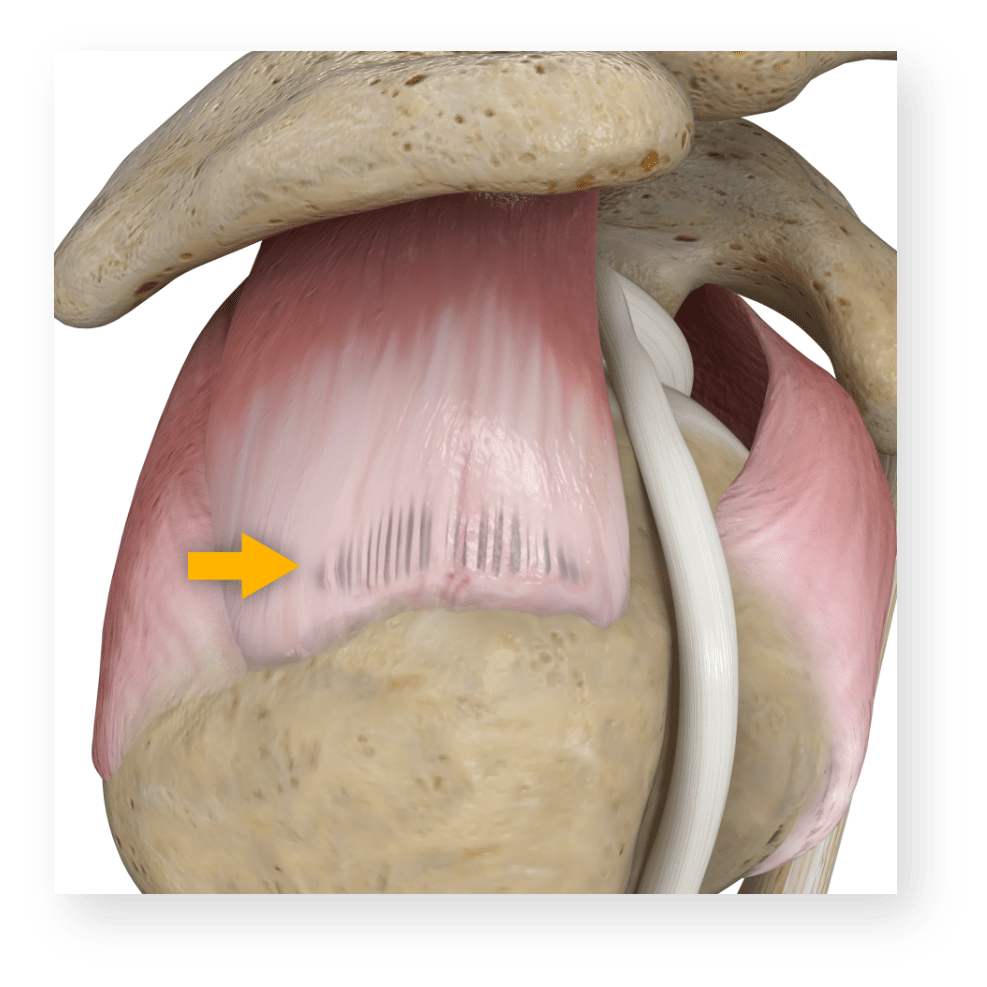 Partial Thickness RCTs
Tears that are incomplete or do not involve the full thickness of a muscle or tendon of your shoulder.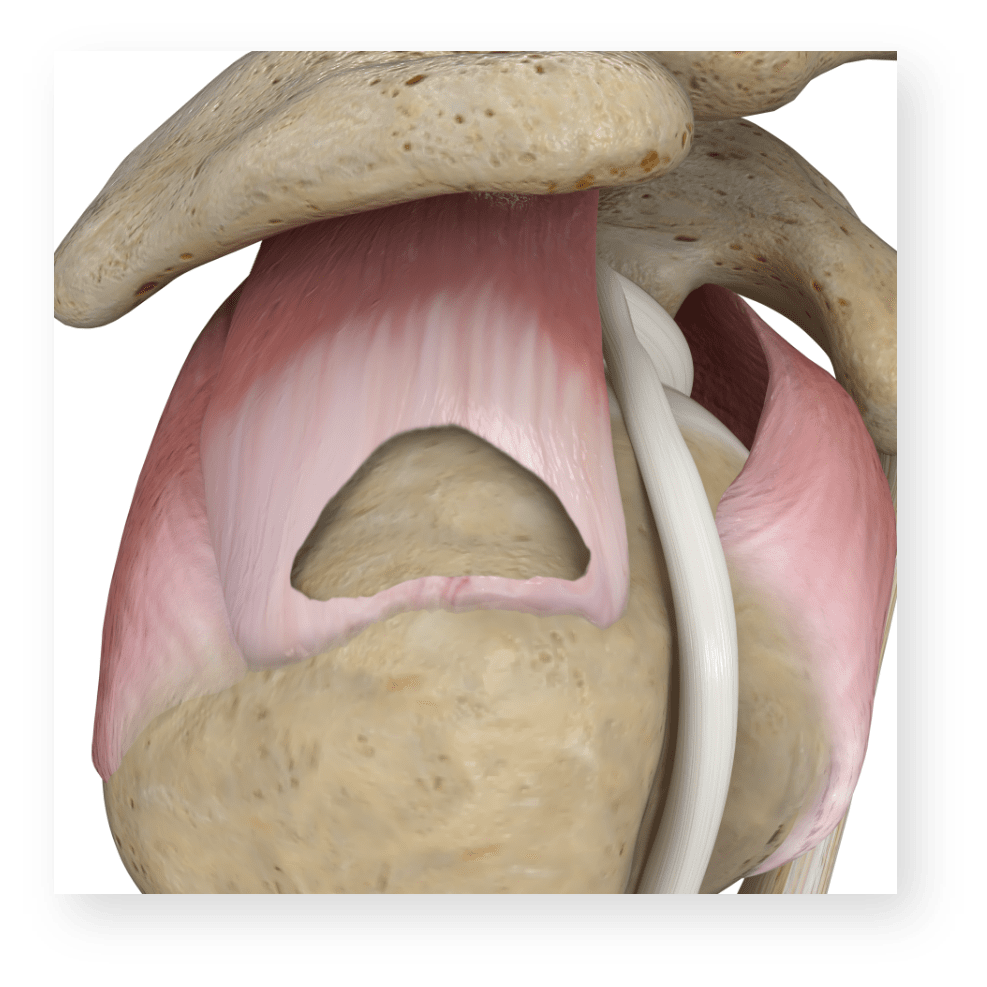 Full Thickness RCTs
Physical therapists can help lessen your pain by teaching better posture or "form" for your day-to-day activities, like getting in Tears that involve the entire thickness of a muscle or tendon of your shoulder.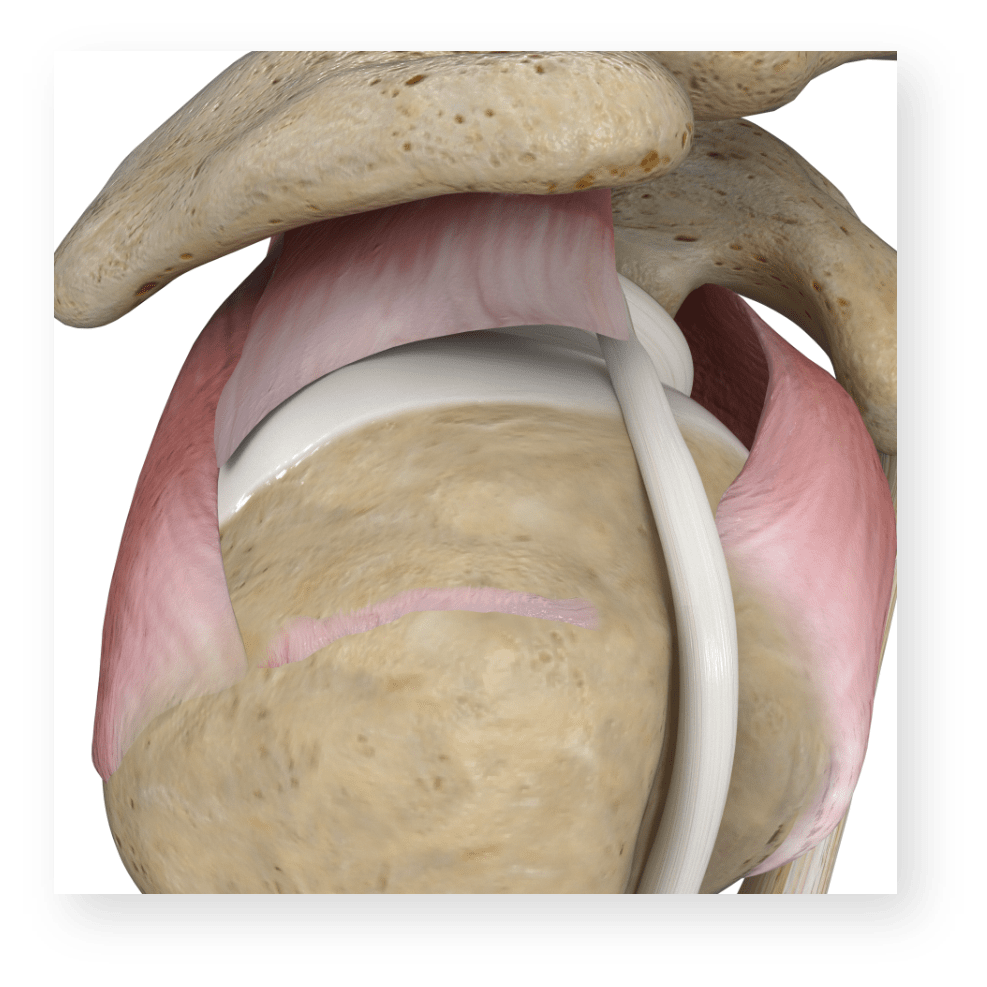 Massive RCTs (MRCTs)
Described as the rupture of at least two of the four rotator cuff tendons and/or pulling away from the place where the tendons attach in your shoulder of 5 cm (which is approximately 2 inches) or greater. MRCTs may be reparable or not. If they are not reparable, then are referred to as Massive Irreparable RCTs (MIRCTs).
---
Talk to your
doctor
While every doctor is different, many will follow a similar approach to helping you understand your shoulder pain. At your first appointment, your doctor may ask you a few questions about when and where your shoulder hurts to assess what's going on. The doctor may also ask you to have additional diagnostic tests, like an X-ray, ultrasound or MRI. These imaging tests are usually required to confirm whether or not you have a rotator cuff tear (RCT).
It is important to understand that when it comes to rotator cuff injuries, there are multiple treatment options, and pain relief does not always mean surgery. Learn more about your options below.
---
Treatment
options
The best treatment is the one that works for you. Doctors may start by recommending treatment to reduce the swelling, quiet the pain and get you moving without surgery. But sometimes that's just not enough. Your doctor can help guide you through your treatment choices.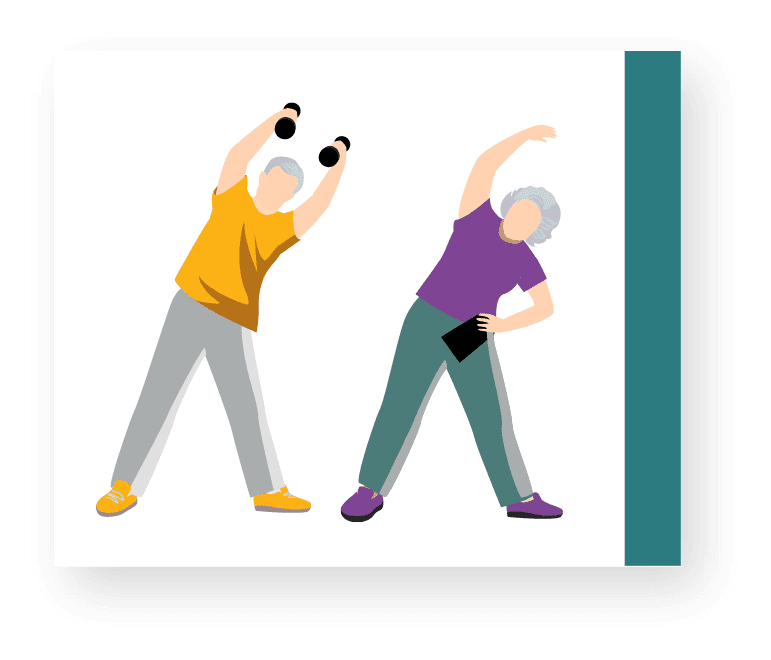 Treatment without surgery
Lifestyle changes, physical therapy, rest, ice, over-the-counter anti-inflammatory, pain medicines or steroid injections may help reduce the swelling and pain in your shoulder joint.
LEARN MORE
---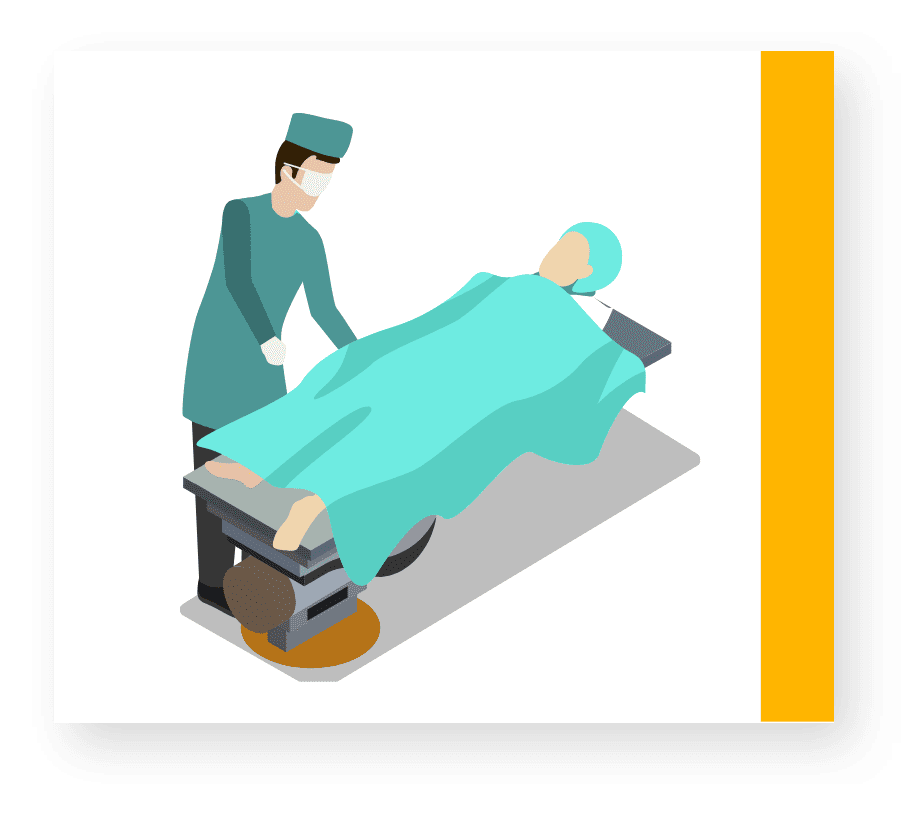 Shoulder arthroscopy surgery
Shoulder arthroscopy is a type of surgical procedure that uses a tiny camera called an arthroscope to examine and prepare the tissue inside and around your shoulder joint. The arthroscope is inserted through a small cut in your skin and allows your surgeon to better visualize the condition of your shoulder joint so they can determine an appropriate solution.
While all shoulder arthroscopy surgery does have risks, one of the benefits to this approach is that this surgery is typically done on an outpatient basis, so you will likely return home the same day.
LEARN MORE
---