Vertebral body replacement
Surgeons may perform a vertebral body replacement from either the side or the back of the spine. During the procedure, he/she will remove and replace the damaged vertebral structures with implants such as cages, screws, plates and/or rods. The goals of this procedure are to stabilize the spine and remove pressure on the spinal cord and/or nerves that has resulted from damage to the spinal bones caused by either an injury (trauma) or by a tumor that has spread to the front of the spine and fractured a vertebra.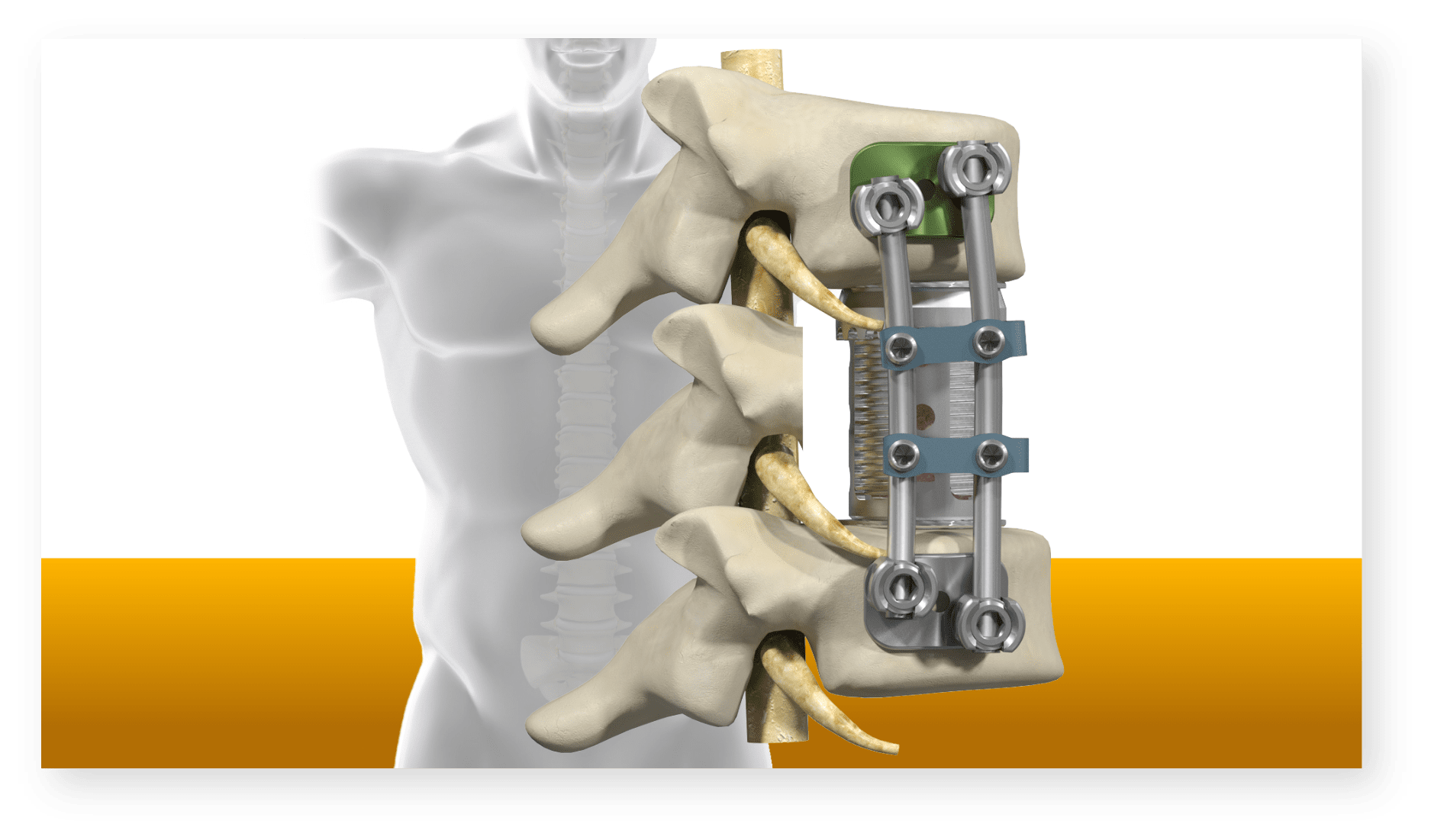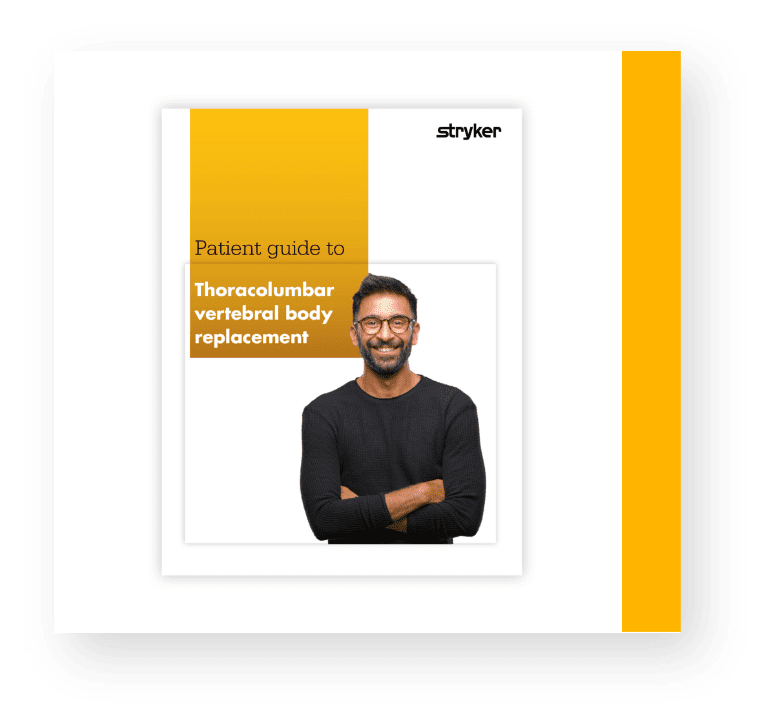 A more in depth look at the individual steps of this procedure as well as tips for preparing for and recovering from a vertebral body replacement.
---
In general, surgical treatment options presented by your surgeon are aimed at relieving pressure on nerve roots in an attempt to address pain.