What is
knee replacement?
When non-surgical treatments like physical therapy and medication don't bring relief, your doctor may recommend a knee replacement. But you may not even want to think about surgery. We understand. The good news? Knee replacement has come a long way in the past decades, although there are still risks. Newer techniques, like Mako, have been associated with a reduced impact on bone and soft tissue.1 And many knee replacement recipients experience significant improvement in pain, stiffness, and function of their replaced joint.2 Talk to your doctor to find a treatment plan right for you.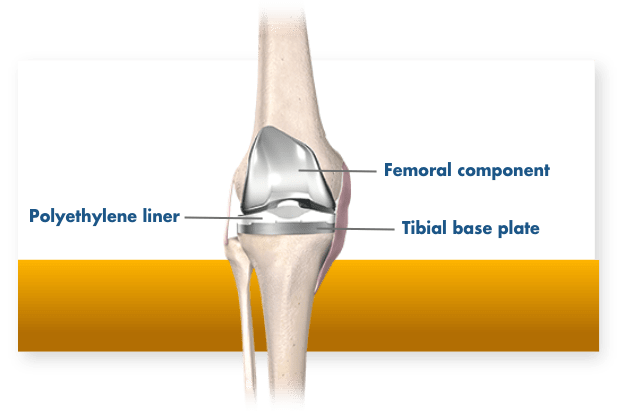 Learn about knee replacement options
---
References:
Haddad, F.S., et al. Iatrogenic Bone and Soft Tissue Trauma in Robotic-Arm Assisted Total Knee Arthroplasty Compared With Conventional Jig-Based Total Knee Arthroplasty: A Prospective Cohort Study and Validation of a New Classification System. J Arthroplasty. 2018 Aug;33(8):2496-2501. Epub 2018 Mar 27.
AAOS. Ortho Info. Total Knee Replacement. https://orthoinfo.aaos.org/en/treatment/total-knee-replacement/ Accessed 23 April 2019.