What is
hip arthroscopy?
If non-surgical treatments like physical therapy or medication do not bring relief, your doctor may recommend hip arthroscopy, a minimally invasive outpatient procedure that uses small incisions to access the hip joint. Hip arthroscopy is used to diagnose and treat a wide range of hip problems, including impingement and labral/cartilage tears, and it may help relieve painful symptoms.1-3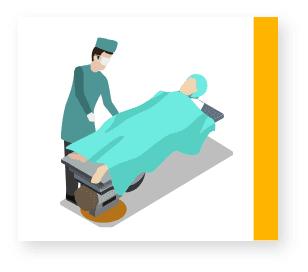 ---
What happens
during surgery?
At the start of the procedure, your leg will be put in traction with or without a post in your groin to achieve the desired position. This means that your foot will be placed in a boot that will be pulled away from your hip with or without a post in your groin to pull your hip away from the socket enough for your surgeon to insert instruments and perform treatment as necessary. Your surgeon will then insert a small camera, called an arthroscope, into your hip joint. This camera displays real time footage of inside your joint on a video monitor.
Your surgeon uses the camera to guide his/her surgical instruments through your joint, assess and repair the joint as needed. This can include repairing or removing damaged tissue, smoothing torn cartilage and shaving down bone spurs. The length of this procedure depends on the amount of injury to your joint.
After the procedure, your surgeon will develop a rehabilitation plan based on your specific surgical procedure. Following a strict post-op protocol as recommended by your doctor is important for achieving the best possible post-op outcomes.
When it comes to traction, you and your doctor have options. Talk to your doctor about a post-free option called the Pivot Guardian.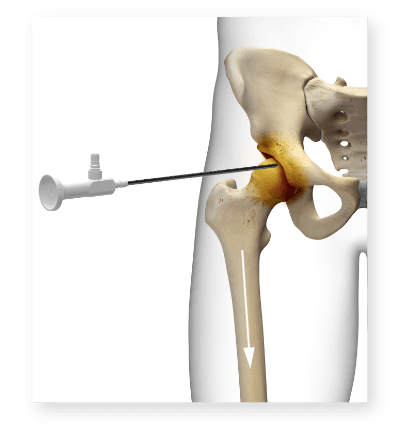 ---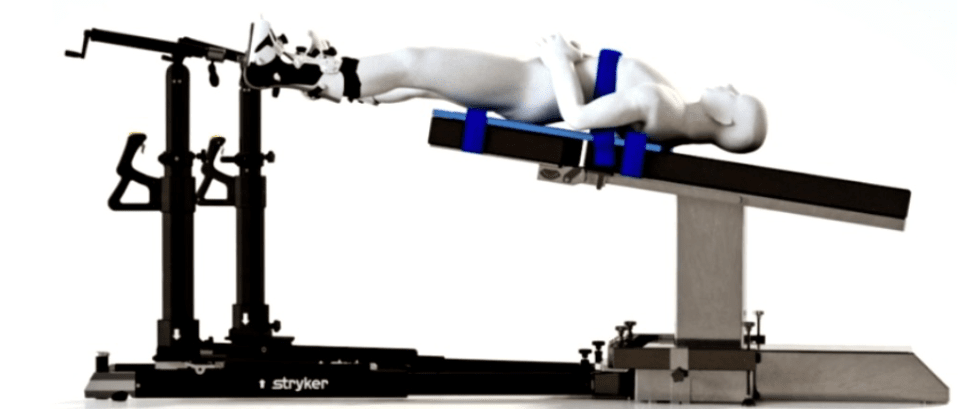 Hip arthroscopy has risks.
References:
Hip Arthroscopy - OrthoInfo - AAOS. (n.d.). Retrieved June 25, 2020, from https://orthoinfo.aaos.org/en/treatment/hip-arthroscopy/
Hip Arthroscopy: A Minimally Invasive Hip Scope Procedure. (n.d.). Retrieved June 25, 2020, from https://www.hss.edu/condition-list_hip-arthroscopy.asp
Samora JB, et al. Femoroacetabular impingement: a common cause of hip pain in young adults. Clin J Sport Med. 2011; 21(1):51-6.
Important information about arthroscopy