What is
Total TMJ replacement?
If your joint disease progresses a joint replacement may be necessary. However, surgery may not be something you want think about. We understand. The good news? Joint replacement has come a long way in the past decades, although there are still risks. Patient specific implants, like Stryker's TMJ Concepts have been associated with potentially less pain, more function, enhanced appearance and newfound hope. 11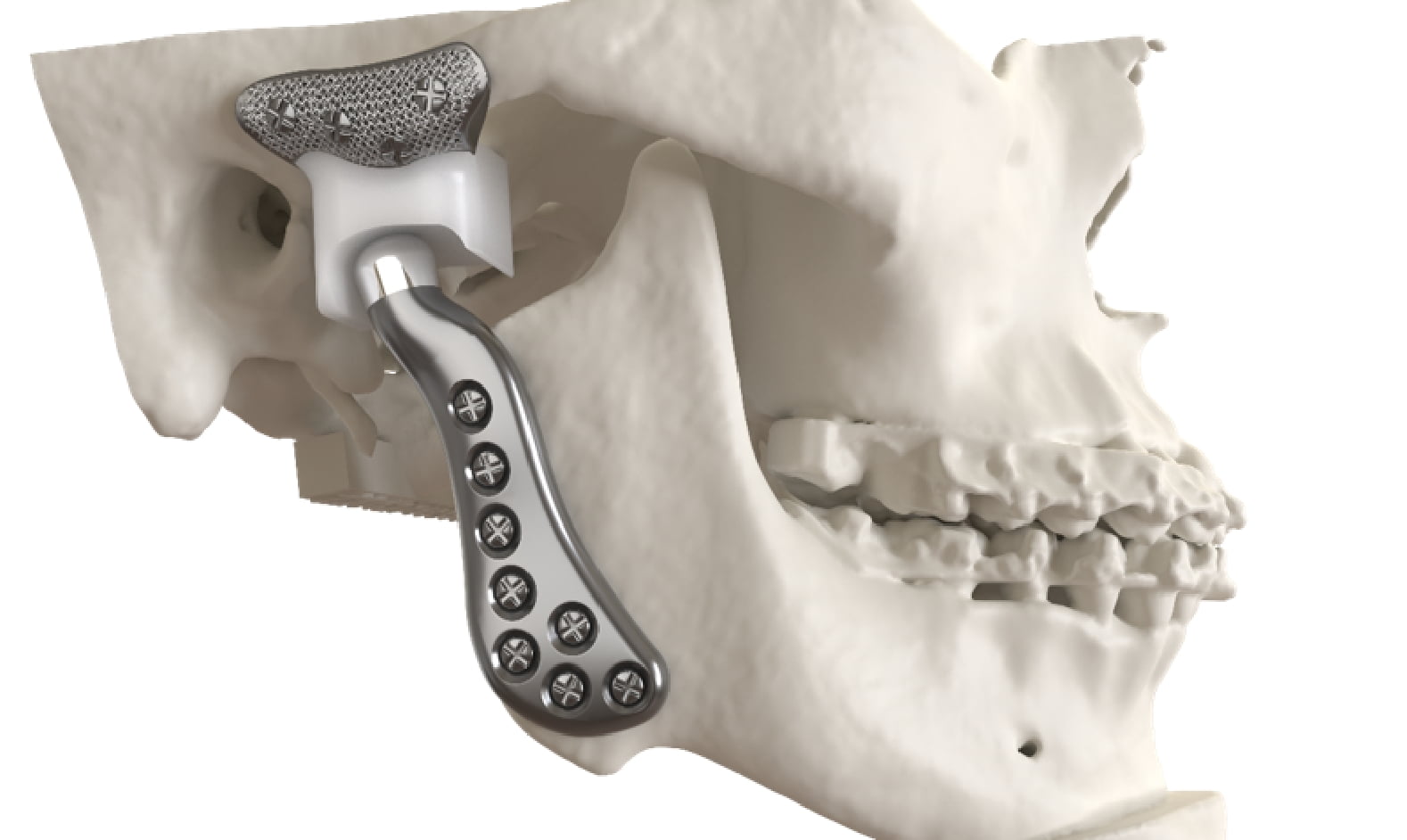 TMJ Concepts joint replacement
References:
TMJ Patient Brochure
Wolford LM, Mercuri LG, Schneiderman ED, et al. Twenty-year follow-up study on a patient-fitted temporomandibular joint prosthesis: the Techmedica/TMJ Concepts device. J Oral and Maxillofacial Surgery. 2015;73(5):952-60.