A cervical laminectomy and fusion is performed through an incision on the back of your neck. This procedure involves fully or partially removing pieces of bone called spinous process and laminae that surround the spinal cord and/or nerves. This is done to enlarge the space for and to help relieve pressure on the spinal cord and/or nerves.
Your surgeon will then perform a spinal fusion in order to help stabilize the spine. This procedure may include the placement of stabilization devices such as metal screws and rods to help hold the spinal bones (vertebrae) together. Your surgeon will also place natural or synthetic bone material to assist in the healing process.*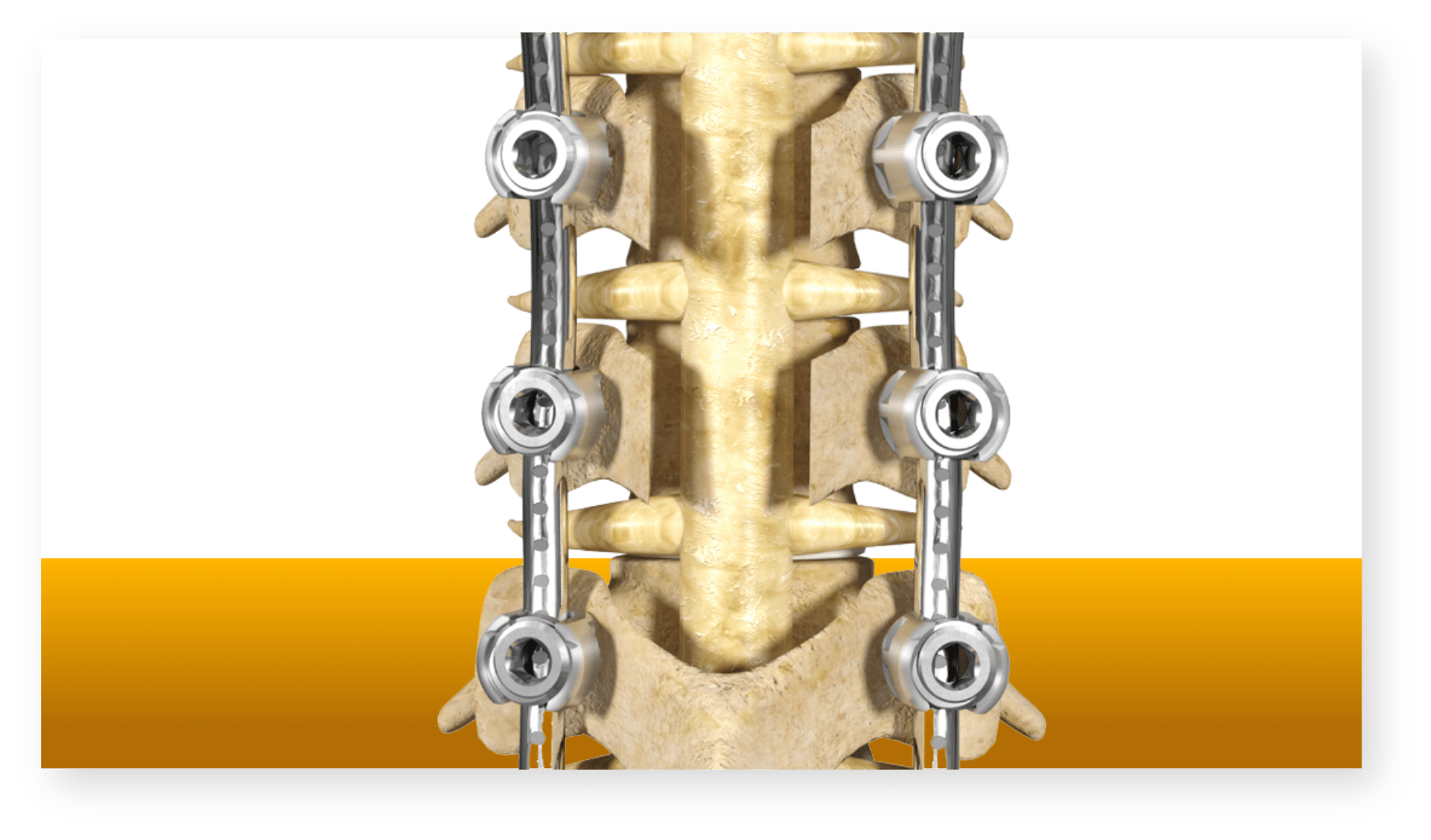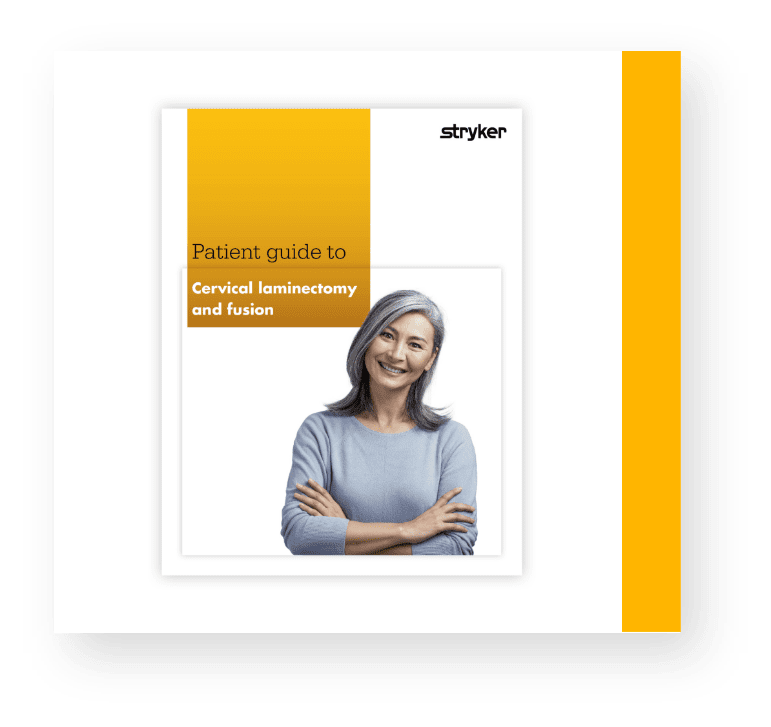 A more in depth look at the individual steps of this procedure as well as tips for preparing for and recovering from a cervical laminectomy and fusion.
---
In general, surgical treatment options presented by your surgeon are aimed at relieving pressure on nerve roots in an attempt to address pain.
* The placement of these implants is intended to assist in a healing process called spinal fusion. If successful, spinal fusion will typically take place in the weeks and months following surgery, and can be assessed by your surgeon on imaging studies (e.g. x-rays) taken during follow up visits.