Degenerative disc disease
Degenerative disc disease is the progressive deterioration of the intervertebral discs throughout the spine that can occur as we age. Injury, daily wear and tear, and genetics can also contribute to this condition.1 Cervical disc degeneration consists of the breakdown of a cervical disc, which may then become narrowed or may herniate.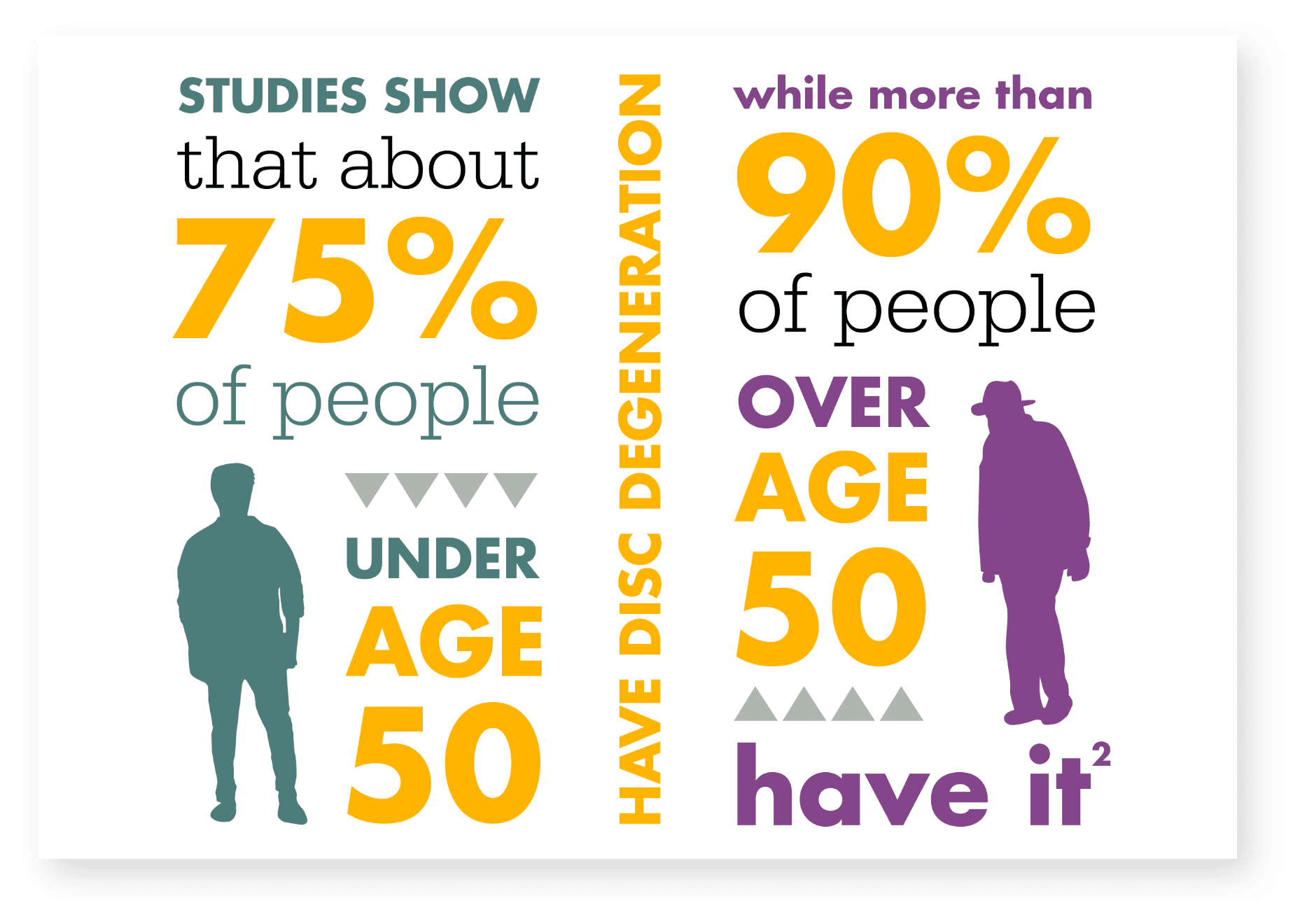 ---
References:
Choi YS. Pathophysiology of degenerative disc disease. Asian Spine J 2009;3:39-44.
Teraguchi M, Yoshimura N, Hashizume H, et al. Prevalence and distribution of intervertebral disc degeneration over the entire spine in a population-based cohort: the Wakayama Spine Study. Osteoarthr Cartil. 2014;22(1):104-10.