Cervical spondylosis, or arthritis of the neck, is the medical term for age-related, wear-and-tear changes that occur over a lifetime. Just like a hip or knee joint, the facet joints in the spine can develop arthritis from the wear and tear they endure as you get older. If the cartilage that protects these joints wears out, bone-on-bone contact can develop, which may result in the formation of bone spurs or bony projections. Over time, bone spurs can narrow the space for the spinal cord and/or nerves.
In many cases, cervical spondylosis can be asymptomatic.1 Once symptoms do arise, cervical spondylosis can respond well to non-surgical treatment that may include medication and/or physical therapy. Surgery is not commonly recommended for cervical spondylosis and neck pain unless your doctor determines that your spinal cord and/or nerves are being compressed.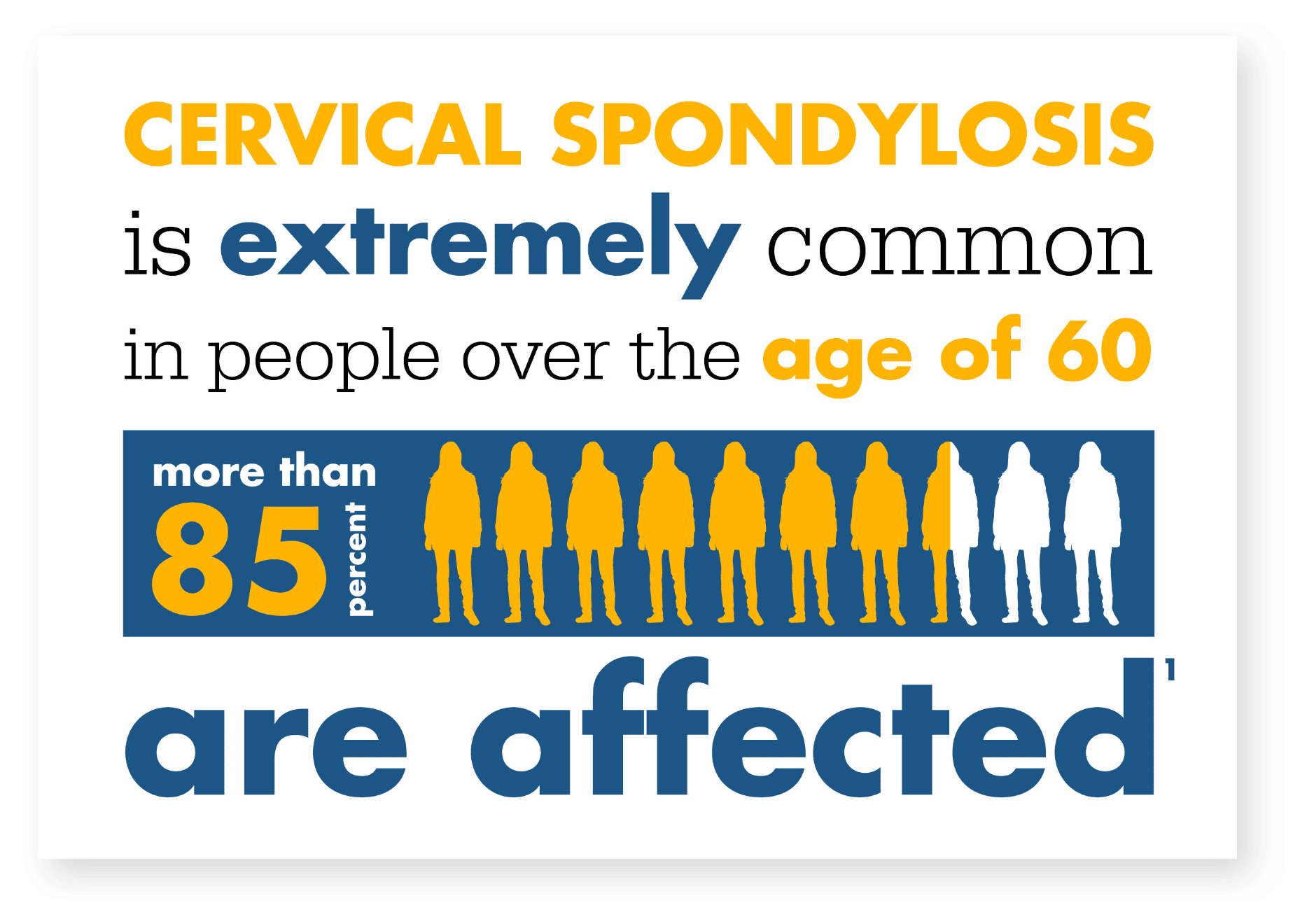 ---
References:
Kelly JC, Groarke PJ, Butler JS, Poynton AR, O'Byrne JM. The natural history and clinical syndromes of degenerative cervical spondylosis. Adv Orthop. 2012.