Cervical stenosis is a narrowing of the spaces through which the spinal cord and/or nerves pass. Stenosis can affect either the spinal canal – the area of the cervical spine (neck) which contains the spinal cord, or the neural foramen – the openings through which individual nerve roots pass on their way to the arms. When either of these spaces is compressed, the nerves may begin to function abnormally, which may cause numbness and/or tingling in the arms, an unstable feeling when walking, clumsiness in one or both hands, weakness in the arms, neck pain, or loss of bowel or bladder control.1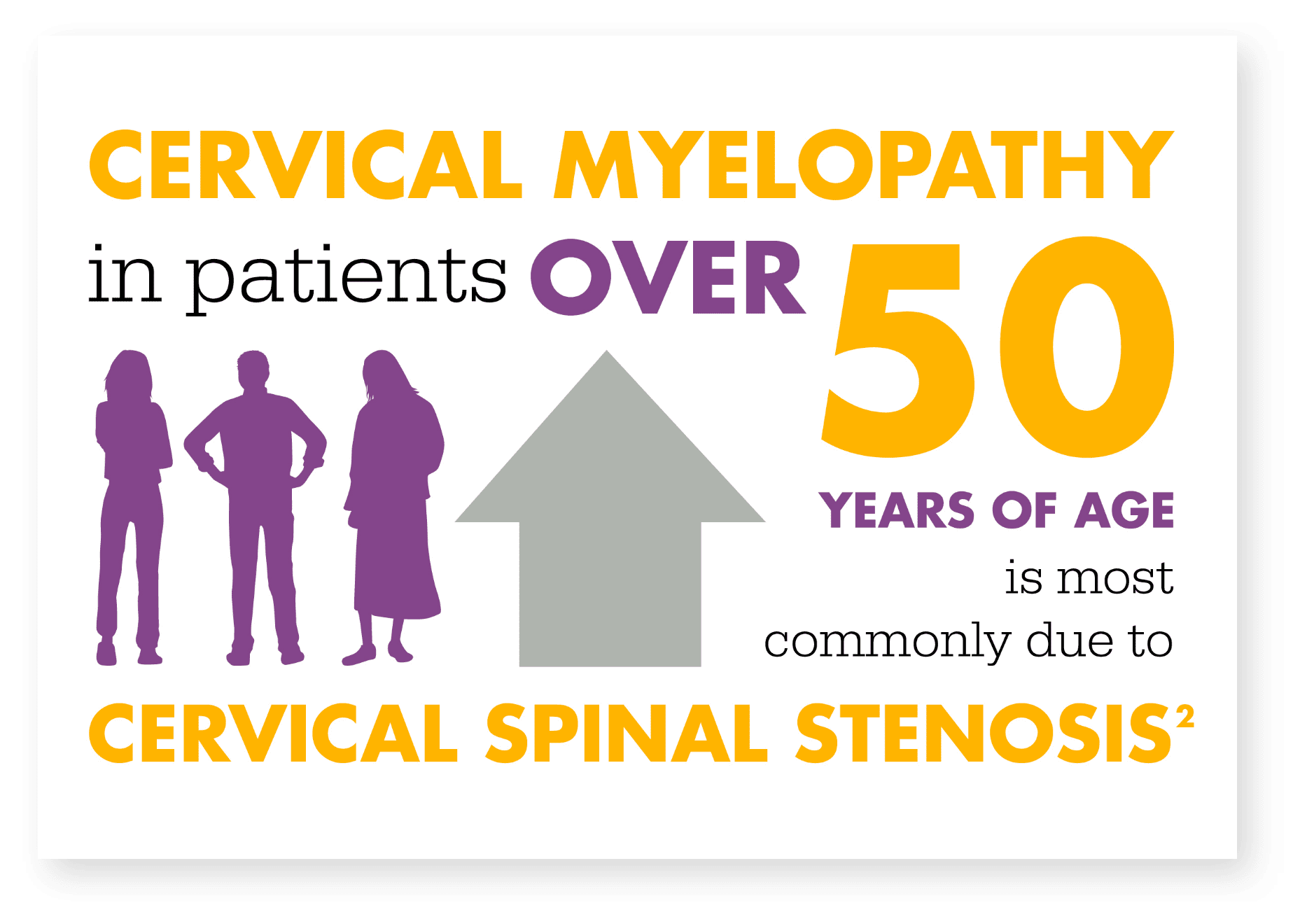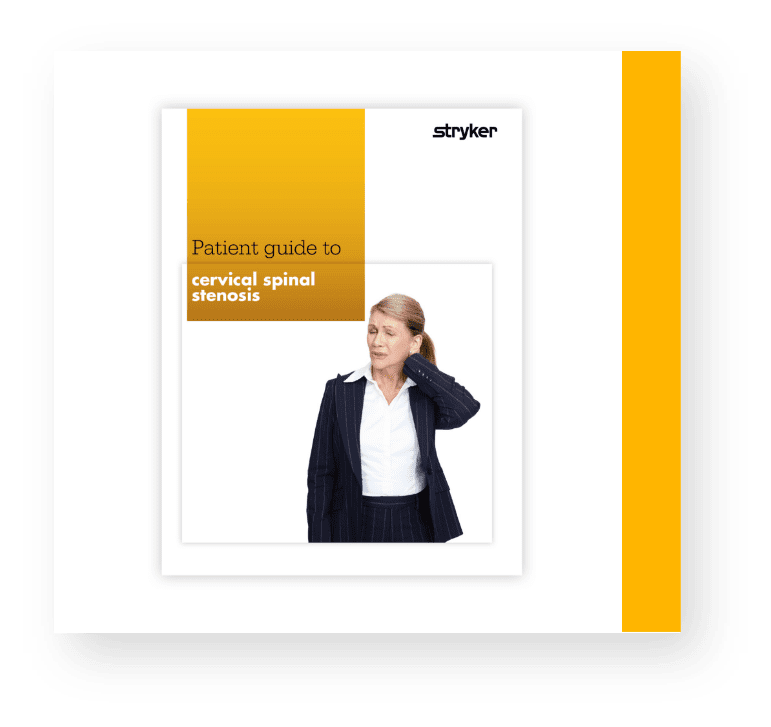 A more in depth look at cervical stenosis, including possible risk factors and common symptoms.
---
References:
Meyer F, Börm W, Thomé C. Degenerative Cervical Spinal Stenosis. Deutsches Ärzteblatt International | Dtsch Arztebl Int 2008; 105(20): 366–72. Image source: Source: Foris LA, Dulebohn SC. Spinal Stenosis And Neurogenic Claudication. [Updated 2018 May 3]. In: StatPearls [Internet]. Treasure Island (FL): StatPearls Publishing; 2018 Jan-. Available from: https://www.ncbi.nlm.nih.gov/books/NBK430872/
Melancia JL, Francisco AF, Antunes JL. Spinal stenosis. Handbook of Clinical Neurology. 2014. 119: 541-549.