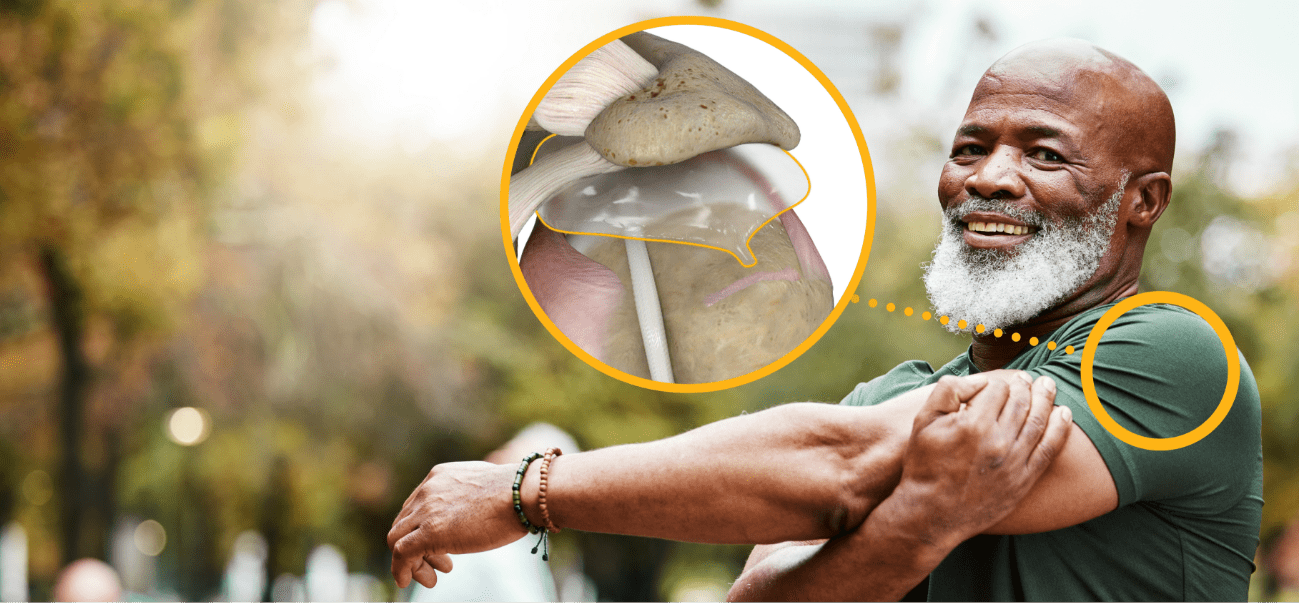 The
InSpace balloon spacer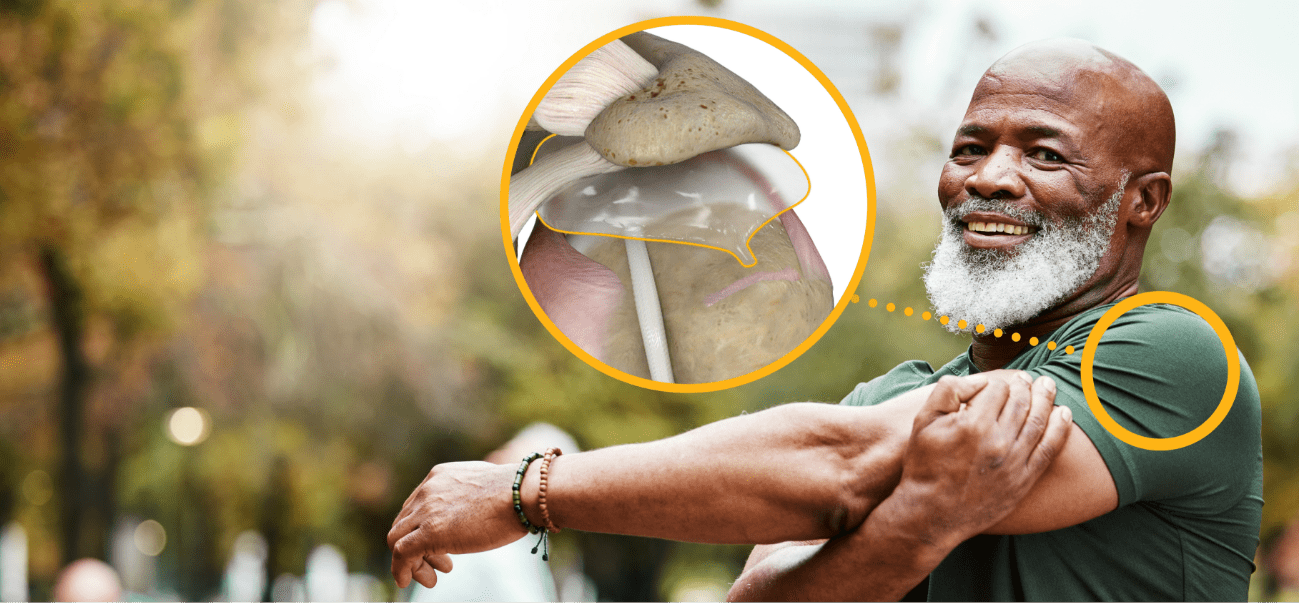 What is the
InSpace balloon spacer?
The InSpace subacromial balloon spacer is an implant intended for the treatment of patients with MRCTs for patients 65 years of age and older whose clinical conditions would benefit from treatment with a shorter surgical time compared to other surgical treatment options. It is an inflatable device made of a biodegradable material that comes in three sizes (Small, Medium and Large) to fit different shoulder anatomies.
---
How does the
InSpace balloon work?
The InSpace implant is inserted into the space under the outer edge of your shoulder (subacromial space) during a minimally invasive arthroscopic procedure. This helps restore the space between your upper arm bone (humerus bone) and the outer edge of your shoulder (acromion) and also temporarily reduces rubbing between these bones. This helps to relieve pain associated with tendon tears and enables the bones in your shoulder to glide easily next to each other.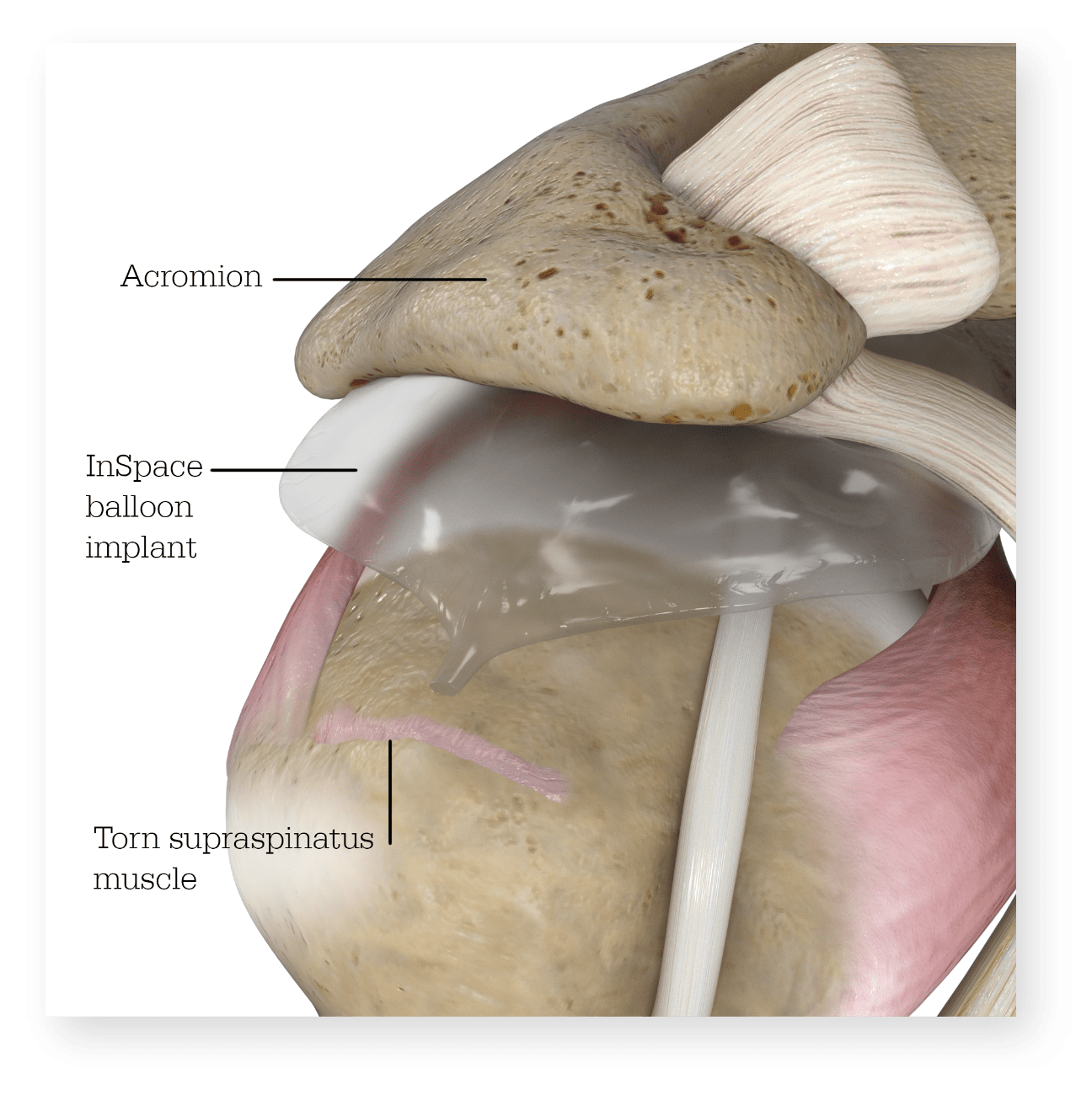 Once implanted into your shoulder, the InSpace implant biodegrades over time and has been shown to be completely resorbed after approximately one year.
The InSpace implant provides a simple and minimally invasive alternative arthroscopic surgical treatment for massive, irreparable rotator cuff tears with long-term safety and effectiveness results similar to an arthroscopic surgical Partial Repair treatment, which is a commonly performed procedure.1
Please note that while many patients may experience benefits from treatment with the InSpace implant, good results after InSpace implant surgery are not guaranteed. Risks of using the InSpace implant include irritation at the surgery site, local infection, inflammation, or tissue damage, worsening of an existing infection or movement of the implant out of its intended location. Your surgical procedure may also cause complications or adverse events, which could require treatment such as medicine or additional surgery. Please refer to "Important Information" below for further details on risks.
To assess the safety and effectiveness of the InSpace implant, a clinical study was performed. The results of the InSpace implant study can be found in the Resources section called "Clinical data, stats and figures about the use of InSpace for arthroscopic treatment of massive, irreparable rotator cuff tears."
Discuss treatment options with your surgeon to determine if treatment with the InSpace subacromial balloon spacer is right for you.
---
---
References:
Verma N, Srikumaran U, Roden CM, Rogusky EJ, Lapner P, Neill H, Abboud JA. (2022). InSpace implant compared with partial repair for treatment of full-thickness massive rotator cuff tears. J Bone Joint Surg Am. Advance online publication. doi. 10.2106/JBJS.21.00667.