Small deformity. Big issue.
It starts small. But eventually, a bunion can become a big issue. First, you notice it. Then, you tolerate it. Then, you normalize it—accepting that pain is now part of your life. Your life needs you—all of you.
---
What is a bunion?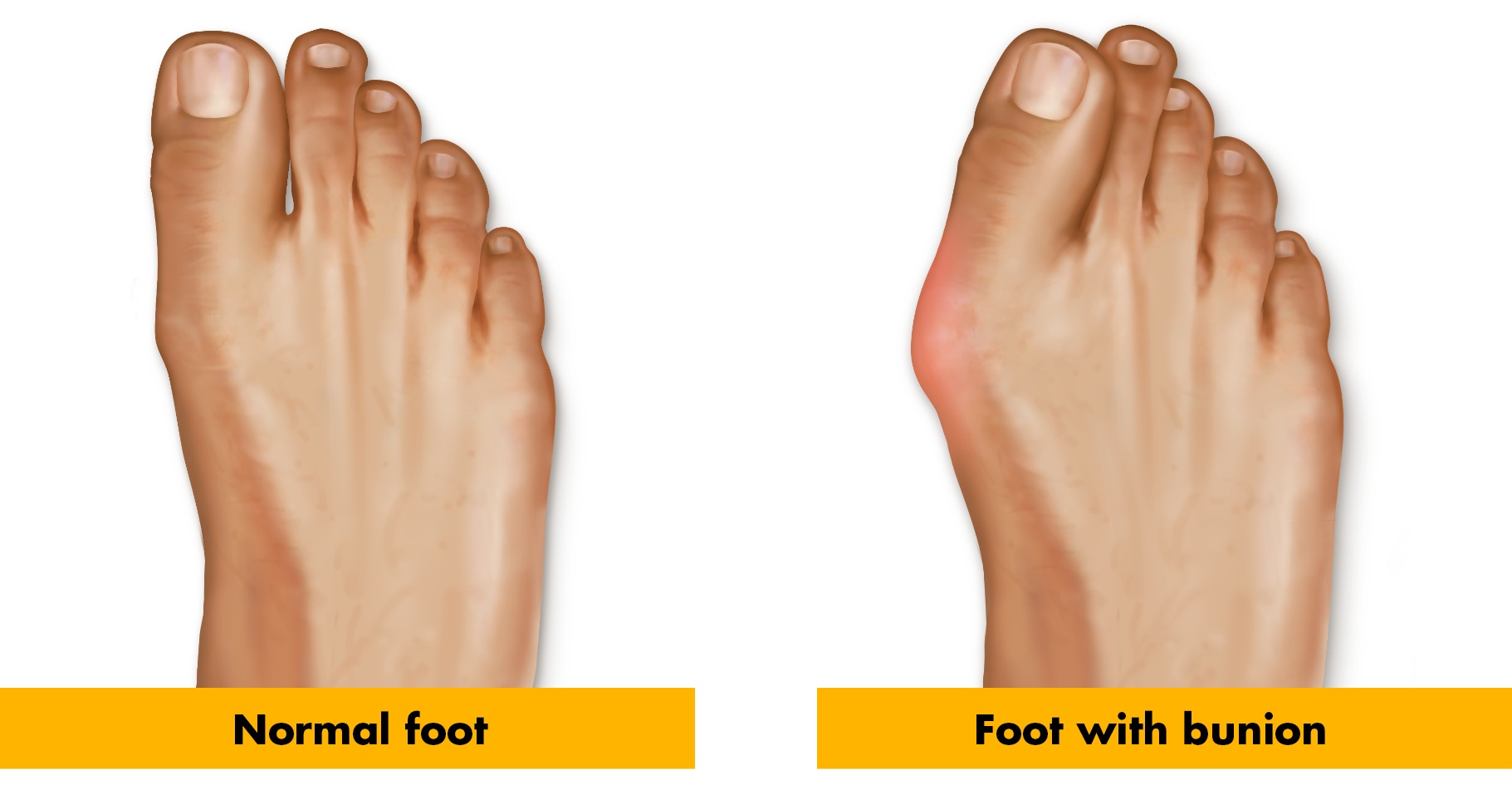 That painful bump on the outside base of your big toe? That's likely a bunion, or hallux valgus.
Bunions develop most often at the base of the big toe where the joint is located. This joint (known as the Metatarsophalangeal joint) is where the first long bone of the foot meets the first bone of the big toe. Due to its location, bunions can often reduce the flexibility of the toe and cause continuous pain.
Bunions often develop slowly overtime. If left untreated, the normal structure of the bones will change, creating the bump you see on the foot. The deformity will gradually increase causing further deformities like the toes pushing against each other and overlapping. In time, it may become increasingly difficult to wear shoes or walk due to pain.
Bunions start out small, but usually get worse over time. Because the big toe joint flexes with each step, the bigger the bunion gets, the more painful and stiff it will become.
What causes a bunion?
Anyone can get a bunion, but they are most often seen in women. While the exact causes of bunions are unclear, genetics and lifestyle choices influence the likelihood of developing bunions and the speed at which they progress and get worse. Wearing tight-fitting or high-heeled shoes, for example, often worsens bunion pain and the deformity. Inflammatory conditions like rheumatoid arthritis or neuromuscular conditions, such as polio, have also been linked to bunions.
What are bunion symptoms?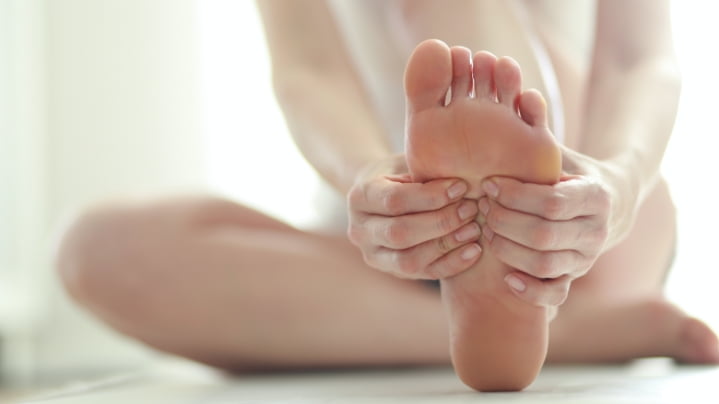 In addition to the bump on the foot, bunions can cause:5
Recurring pain and tenderness
Redness and inflammation
Hardened skin on the bottom of the foot
Calluses or corns on the bump or between the toes
Stiffness and limited motion in the big toe, which can lead to difficulty walking and standing
References:
Lam P, Lee M, Xing J, Di Nallo M. Percutaneous Surgery for Mild to Moderate Hallux Valgus. Foot Ankle Clin N Am 2016; 21: 459-477.
Lee M, Walsh J, Smith MM, Ling J, Wines A, Lam P. Hallux Valgus Correction Comparing Percutaneous Chevron/Akin (PECA) and Open Scarf/Akin Osteotomies. Foot Ankle Intl 2017; 38(8): 838-846.
Maffulli N, Longo UG, Oliva F, Denaro V, Coppola C. Bosch Osteotomy and Scarf Osteotomy for Hallux Valgus
4. Jimmy J. Chan, MD; Javier Z. Guzman, MD; Andrea Nordio, MD; Jesse C. Chan; Carl M. Cirino, MD; Ettore Vulcano, MD. Opioid Consumption and Time to Return to Work After Percutaneous Osteotomy in Foot Surgery. Orthopedics. May 7, 2020.
www.aaos.org