Treatment options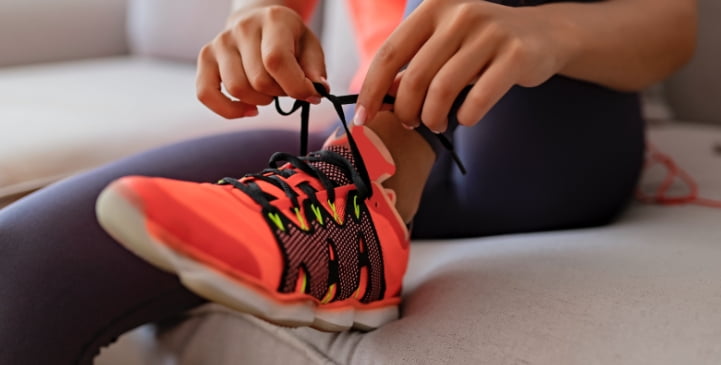 Non-surgical treatment options
In many cases, the symptoms of bunions can be treated without surgery. Some options that can relieve pain and aid mobility include:
Changes in footwear
Wider, flat shoes that do not restrict the toes can relieve pressure on joints and ease discomfort
Padding can cushion the bunion, protecting it from rubbing against the edge of the shoe
Orthotics, or shoe-inserts, can take pressure off your feet and the bunion, reducing friction and pain
Icing the affected area
Over-the-counter medications such as NSAIDs like ibuprofen and naproxen.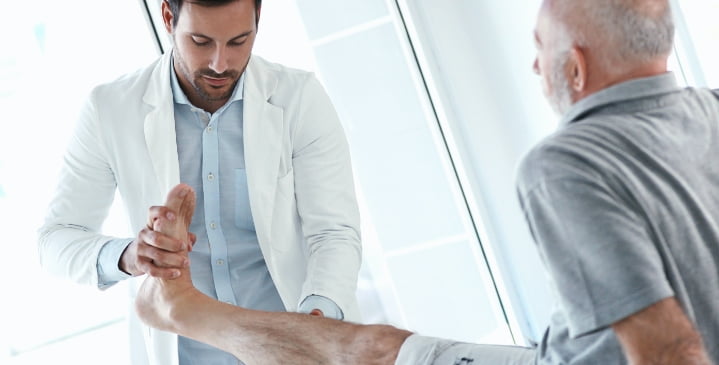 Surgical treatment options
While non-surgical treatments can ease the burden of living with bunions, they are by no means a long-term solution and do not correct the root cause of bunions. To ensure bunion pain doesn't continue, mobility is preserved, and the appearance of your foot is improved, there are several surgical options your physician may recommend:
Soft tissue correction
Usually done in combination with bone alignment surgery (osteotomy), this procedure can shorten the loose tissues and lengthen the tight ones to create balance in the soft tissues around the big toe.
Osteotomy
This procedure involves smaller cuts to the bones in the foot in order to realign the joint. Once cut, the surgeon fixes the break with pins, screws, and plates, making the bones straighter and the joint balanced.
Arthrodesis
This procedure involves removing the arthritic joint surfaces and inserting screws, wires, or plates to hold the surface together until healed.
Bunionectomy
This procedure involves removing the bump from the toe joint. It is usually performed in combination with soft tissue procedures, but even so, it rarely corrects the cause of bunions and does not prevent the bunion deformity from returning2
No bunion is created equal
Bunions are as unique as the people who have them. And the best treatment is the one that specifically addresses yours. Your doctor can help guide you through your treatment choices.
Learn more about PROstep minimally invasive bunion correction surgery
ABOUT PROSTEP