Small deformity. Big issue.
It starts small. But eventually, a bunion can become a big issue. First, you notice it. Then, you tolerate it. Then, you normalize it—accepting that pain is now part of your life. Your life needs you—all of you.
---
What is a bunion?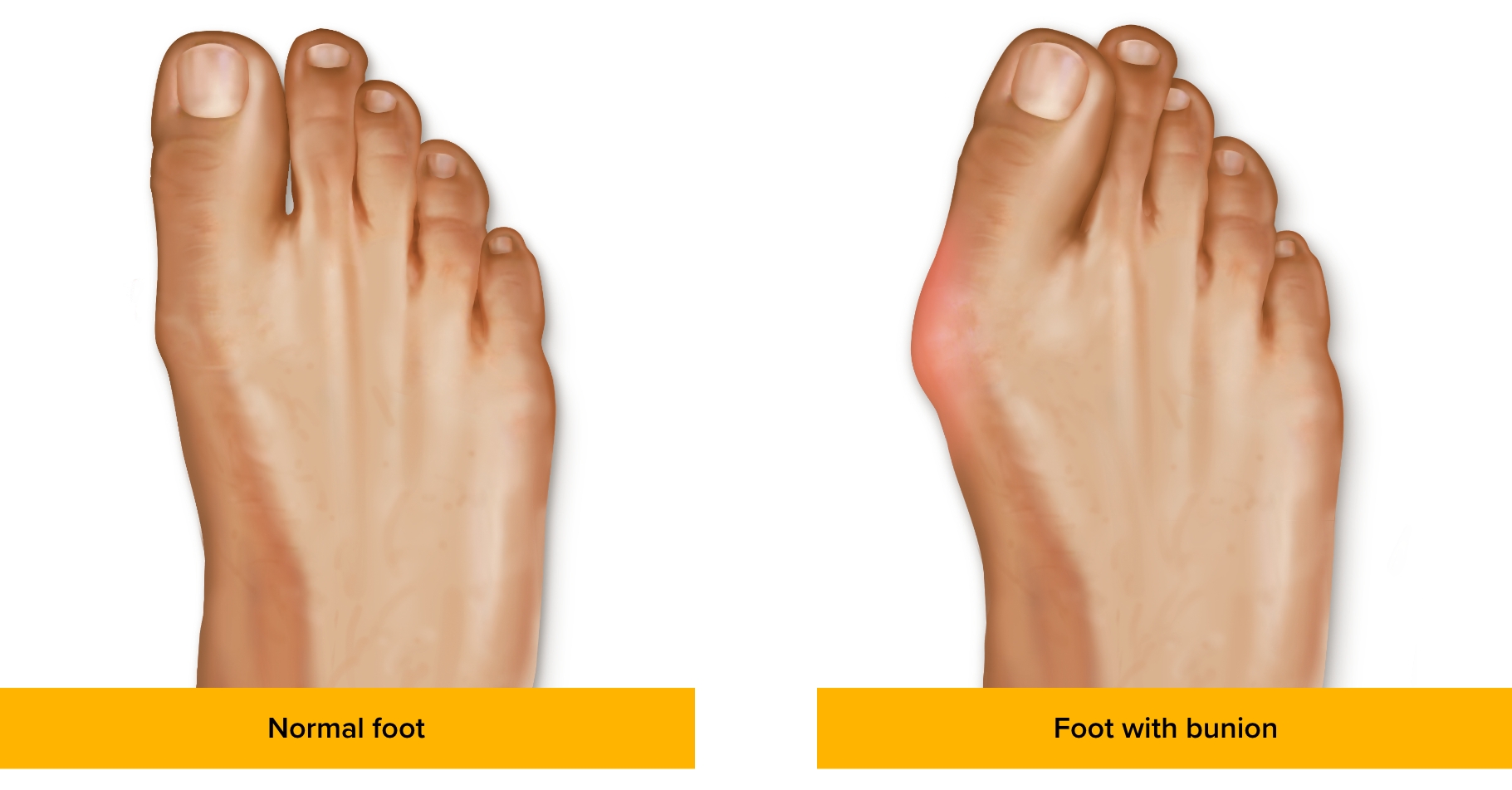 That painful bump on the outside base of your big toe? That's likely a bunion, or hallux valgus.
Bunions develop most often at the base of the big toe where the joint is located. This joint (known as the Metatarsophalangeal joint) is where the first long bone of the foot meets the first bone of the big toe. Due to its location, bunions can often reduce the flexibility of the toe and cause continuous pain.
Bunions often develop slowly overtime. If left untreated, the normal structure of the bones will change, creating the bump you see on the foot. The deformity will gradually increase causing further deformities like the toes pushing against each other and overlapping. In time, it may become increasingly difficult to wear shoes or walk due to pain.
Bunions start out small, but usually get worse over time. Because the big toe joint flexes with each step, the bigger the bunion gets, the more painful and stiff it will become.
No bunion is created equal
Bunions are as unique as the people who have them. And the best treatment is the one that specifically addresses yours. Your doctor can help guide you through your treatment choices.
Learn more about PROstep minimally invasive bunion correction surgery
ABOUT PROSTEP