Mako

SmartRobotics™

, a smart solution for joint pain, where
surgeons see more, and you keep more
Mako SmartRobotics™ is an innovative solution for many suffering from painful arthritis of the knee or hip. Mako uses a 3D CT-based planning software so your surgeon can know more about your anatomy to create a personalized joint replacement surgical plan.
By guiding your doctor during surgery, Mako's AccuStop™ technology allows your surgeon to cut less by cutting precisely what's planned1-3 to help protect your healthy bone.4-8
Mako SmartRobotics™ gets you back to the things you love, quicker.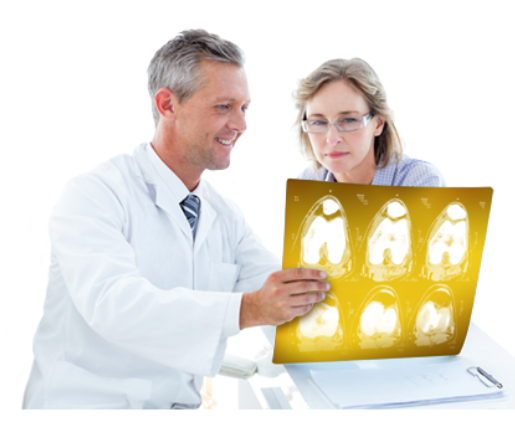 ---
References:
Anthony I, Bell SW, Blyth M, Jones B et al. Improved accuracy of component positioning with robotic-assisted unicompartmental knee arthroplasty. J Bone Joint Surg Am. 2016;98-A(8):627-35.
Illgen, R, Bukowski, B, Abiola, R, Anderson, P, Chughtai, M, Khlopas, A, Mont, M. Robotic-assisted total hip arthroplasty: Outcomes at minimum two year follow up. Surgical Technology International. 2017 July 25; 30:365-372.
Mahoney O, Kinsey T, Mont M, Hozack W, Orozco F, Chen A. Can computer generated 3D bone models improve the accuracy of total knee component placement compared to manual instrumentation: a prospective multi-center evaluation? International Society for Technology in Arthroplasty 32nd Annual Congress. Toronto, Canada. October 2-5, 2019.
Suarez-Ahedo, C; Gui, C; Martin, T; Chandrasekaran, S; Domb, B. Robotic arm assisted total hip arthoplasty results in smaller acetabular cup size in relation to the femoral head size: A Matched-Pair Controlled Study. Hip Int. 2017; 27 (2): 147-152.
Haddad, F.S, et al. Iatrogenic Bone and Soft Tissue Trauma in Robotic-Arm Assisted Total Knee Arthroplasty Compared With Conventional Jig-Based Total Knee Arthroplasty: A Prospective Cohort Study and Validation of a New Classification System. J Arthroplasty. 2018 Aug;33(8):2496-2501. Epub 2018 Mar 27.
Hozack WJ, Chen AF, Khlopas A, et al. Multicenter analysis of outcomes after robotic-arm assisted total knee arthroplasty. Presented at: The Knee Society (TKS) 2018 Members Meeting; September 20-22, 2018; Saint Louis, MO.
Banks, Scott A, PhD. Haptic Robotics Enable a Systems Approach to Design of a Minimally Invasive Modular Knee Arthroplasty. Am J Orthop. 2009;38(2 suppl):23-27. February 2009.
Hampp E, Chang TC, Pearle A. Robotic partial knee arthroplasty demonstrated greater bone preservation compared to robotic total knee arthroplasty. Annual Orthopaedic Research Society. Austin, TX. 2-5 Feb 2019.