Is it time to consider
Total Ankle Replacement?
Why Total Ankle Replacement?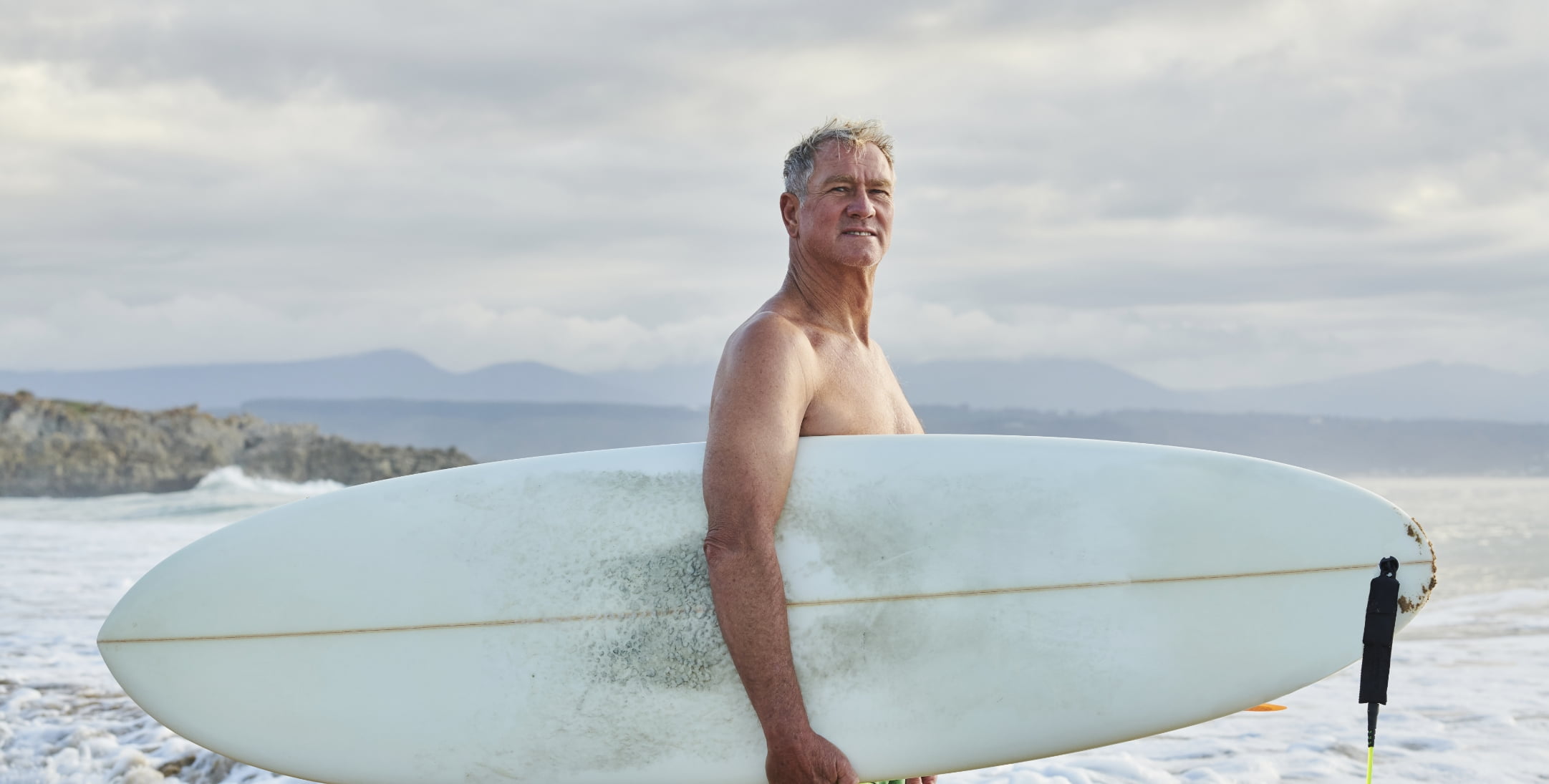 Get back to activities you love
Total ankle replacement is for severe ankle arthritis. In ankle replacement, the physician replaces damaged cartilage with an implant that bends and flexes easily, similar to a healthy ankle. Ankle replacement relieves ankle pain and increases mobility, allowing you to get back to activities you love. And it can take half the recovery time of the traditional procedure, ankle fusion.5-6
Ankle replacement shouldn't be one-size fits all
Stryker's total ankle replacement systems are designed with this in mind. Stryker offers three different implants that can be used and tailored according to your specific needs and ankle anatomy.
Patient specific instruments
Procedure customized to your ankle anatomy
When requested by your surgeon, Stryker's Total Ankle Replacement procedures feature a personalized preoperative navigation system option called Prophecy® Surgical Planning. Using a CT scan of your ankle in advance of your surgery, Stryker can create a plan for sizing and aligning the implant to your unique anatomy for the most natural fit possible. In the operating room, custom 3D-printed guides made specific for your anatomy are used to ensure accuracy10 and reduce your surgery time.11
Benefits of Prophecy® Surgical Planning
Prophecy® patient specific guides provide the alignment accuracy of the traditional total ankle system¹⁰ while reducing surgical and fluoroscopic steps¹¹ allowing the potential for:
Less fluoroscopy exposure for
patients, surgeons and staff12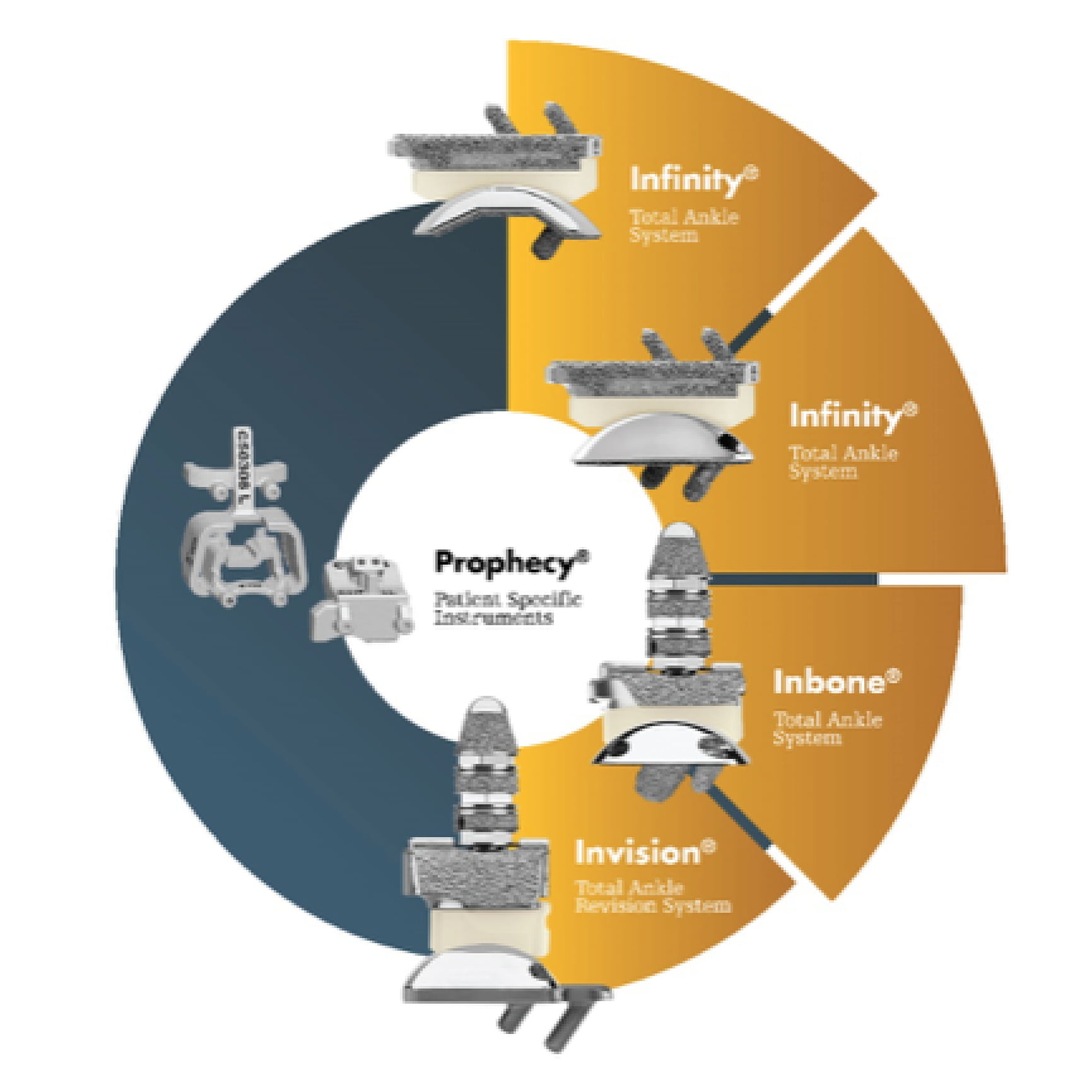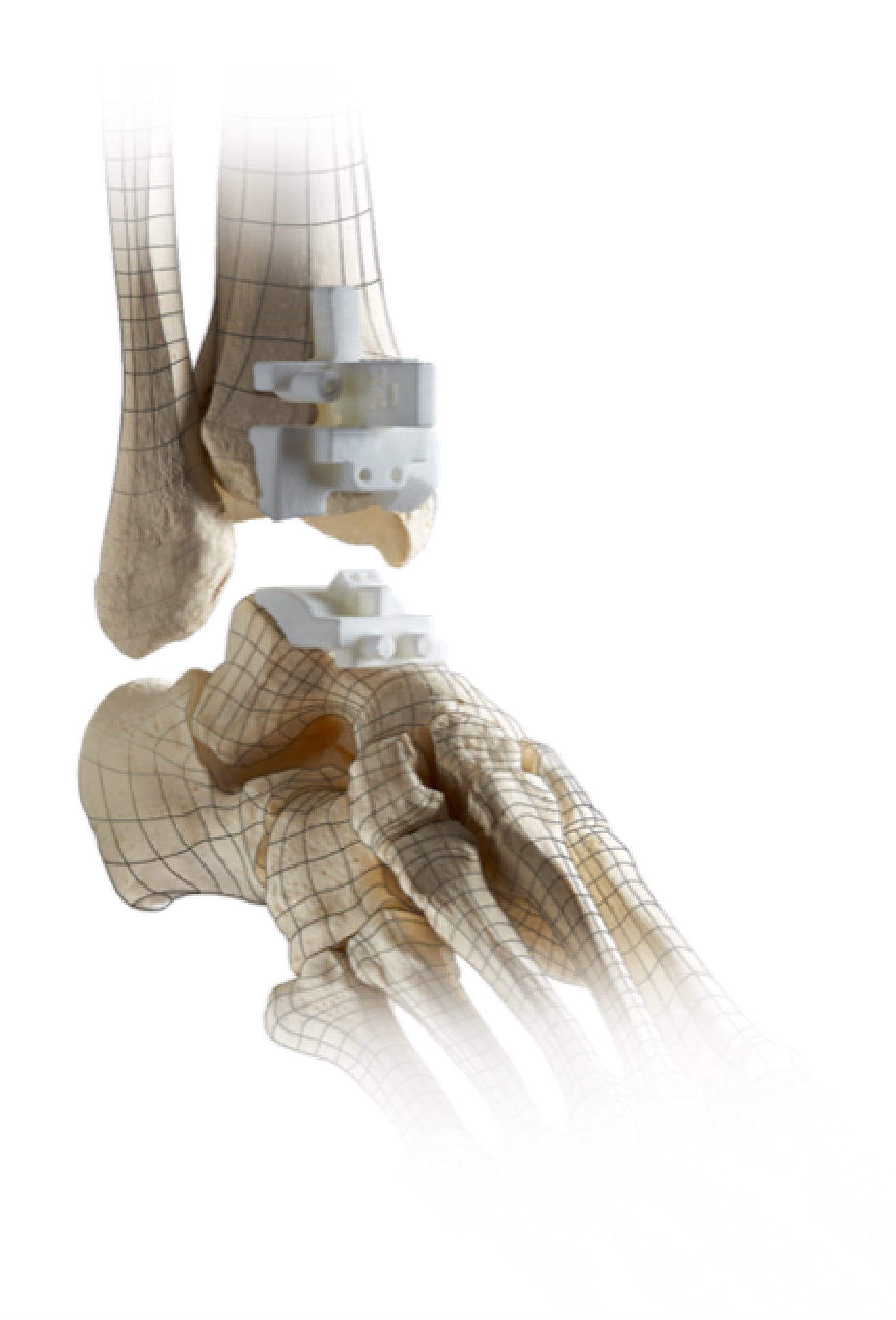 With Stryker's comprehensive portfolio designed to surgically treat all types of severe ankle arthritis, your surgeon can now determine the best implant to fit your unique anatomy. Using market-leading technology with Prophecy®, your surgeon can plan and visualize the procedure, before the procedure, minimizing risks and optimizing outcomes.
References:
Younger AS, Wing KJ, Glazebrook M, et al. Patient expectation and satisfaction as measures of operative outcome in end-stage ankle arthritis: a prospective cohort study of total ankle replacement versus ankle fusion. Foot Ankle Int. Feb 2015;36(2):123-134.
Hsu AR, Davis WH, Cohen BE, Jones CP, Ellington JK, Anderson RB. Radiographic Outcomes of Preoperative CT Scan-Derived Patient-Specific Total Ankle Arthroplasty. Foot Ankle Int. May 4 2015.
Hamid KS, Matson AP, Nwachukwu BU, Scott DJ, Mather RC, 3rd, DeOrio JK. Determining the Cost-Savings Threshold and Alignment Accuracy of Patient-Specific Instrumentation in Total Ankle Replacements. Foot Ankle Int. Jan 2017;38(1):49-57.
Saito GH, Sanders AE, O'Malley MJ, Deland JT, Ellis SJ, Demetracopoulos CA. Accuracy of patient-specific instrumentation in total ankle arthroplasty: A comparative study. Foot Ankle Surg. Feb 16 2018.