Barbara
Cotoia
Knee replacement recipient
---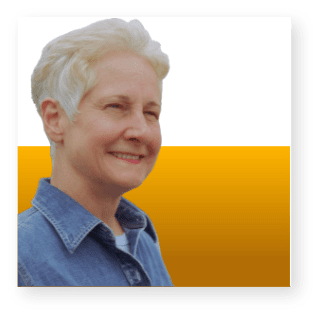 "My new knees have given me back my independence!"
At 62, Barbara Cotoia is an active grandmother of six who loves to go shopping with friends and work in her garden. But due to the severe pain she suffered in both her knees, she began missing out on these things. "My grandkids are active and I would have to sit on the side and watch them play, instead of sitting down on the floor and playing with them." Because of her knee pain, Barbara made excuses not to do things with family and friends and says she "felt like an old lady".
Driven by the daily pain and her need to be independent, Barbara finally decided to have both knees replaced. In April 2006, after discussing the risks and benefits of the surgery with her doctor, she received bilateral knee replacements.
Barbara decided to have her knee replaced and under the supervision of her doctor, started rehabilitation the very next day. Soon after her first surgery Barbara decided to have her other knee replaced. She went to a rehabilitation facility where she did physical therapy three times a day. After ten days at the facility she returned home where she continued her therapy. "Physical therapy was hard but I knew it was an important part of my recovery, so I pushed myself, and I am glad I did."
Barbara can now go shopping and walk around the mall with her friends, where before she couldn't. She has returned to her gardening and is able to play trains on the floor with her grandkids!
The surgery has given Barbara back her independence and she can't wait to start traveling. "I can only imagine how far my Stryker knees may take me".
---
All surgery carries risk. See your orthopaedic surgeon to discuss your potential benefits and risks. Not all patients will have the same post-operative recovery and activity level. Individual results vary.
---