Robert
Malitz
Mako Total Knee recipient
---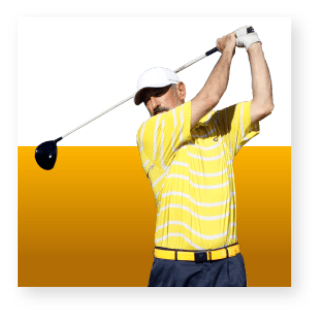 "I've been active my entire life."
For Robert, spending time with his two children, traveling, playing golf, tennis and hiking are just a few of his favorite activities. Over the years, all of this activity started to take its toll on Robert's body. "My initial injury dated back to my high school football days. I tore my ACL and I didn't get treated. I just kept pushing forward with my activities." By the time Robert was 25, he had numerous knee scopes and an ACL reconstruction surgery.
"I knew I had a problem one day when I was playing basketball with my son. The next day I could barely walk. I could no longer ignore the pain." A visit to an orthopaedic specialist confirmed that Robert had arthritis in his knee and that he was a candidate for total knee replacement.
Finding a reputable hospital and a surgeon he could trust was important to him, so Robert didn't commit to surgery right after his first appointment. He decided to get a second opinion and searched for hospitals offering Mako Robotic-Arm Assisted Surgery. "When I first heard of Mako, I thought that it was great that a surgeon could use a robotic-arm to help perform my surgery. It was important to me that my surgeon use the latest technology." After discussing the benefits and risks of surgery with his doctor, Robert decided to undergo a Mako Total Knee replacement.
Following surgery, Robert stuck to the physical therapy regimen prescribed by his doctor, and now he's back to walking the golf course rather than driving the golf cart. He's also back to doing light yoga and hiking. "If you are limited in your day-to-day activities and it's starting to affect you both mentally and physically, research your options. Technology has advanced so much over the years and I am so happy I got my knee replaced with Mako Technology."
---
All surgery carries risk. See your orthopaedic surgeon to discuss your potential benefits and risks. Not all patients will have the same post-operative recovery and activity level. Individual results vary.
---