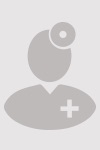 Donald J. Nenno II, M.D.
Hip
Knee
Additional Locations
445 Tremont Street, North Tonawanda, NY 14120
Hospital Affiliation(s)
Kaleida Buffalo General Hospital
Niagara Falls Memorial Med ctr
About Dr. Nenno
A caring and skilled orthopedic surgeon, Dr. Nenno has been serving patients in Buffalo, NY and New England for nearly 40 years. He completed his college education at Brown University, earning his bachelor's degree, a Master's of Science, and his MD. When he graduated from medical school in 1975, he was a member of Sigma Psi.
Dr. Nenno completed his internship and residencies in New England, interning at Rhode Island Hospital and completing residencies at a number of Worchester, MA and Boston, MA area hospitals. He specialized in orthopedics from the beginning. During that time, he gained experience in treating scoliosis and muscular dystrophy as well as sports medicine. In 1981, he became a Diplomate of the American Board of Orthopedic Surgeons and a Fellow of that same board in 1984.