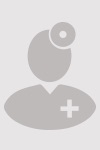 Rick D Wilkerson, D.O.
Ankle
Knee
Hip
Star ankle replacement
Partial shoulder replacement
Reverse shoulder replacement
Total shoulder replacement
Northwest Iowa Bone, Joint, & Sports Surgeons
Additional Locations
1525 W 5th St, Pod C Storm Lake, IA 50588
255 N Welch Primghar, IA 51245
Hospital Affiliation(s)
Buena Vista Regional Medical Center
Spencer Municipal Hospital
Education
College of Osteopathic Medicine and Surgery, Des Moines, IA
Residency
Fitzsimons Army Medical Center, Denver, CO
About Dr. Wilkerson
Dr. Wilkerson is a graduate of the United States Military Academy at West Point, New York and the College of Osteopathic Medicine and Surgery in Des Moines, Iowa. His orthopaedic surgery training was completed at Fitzsimmons Army Medical Center in Denver, Colorado where he then was assigned to Fort Hood, Texas as Chief of Orthopedic Surgery. While assigned there he was also Associate Professor of Orthopaedic Surgery for Scott & White Medical Center and Brooke Army Medical Center. He joined NWIA Bone, Joint and Sports Surgeons in 1989. He has been a team physician for Buena Vista University since 1989 and the Medical Director of Sports Medicine Northwest since it's inception in 1995.
He is active in the American Academy of Orthopedic Surgeons and is an oral examiner for the American Board of Orthopedic Surgeons. He is currently on the Board of Directors of the American Orthopedic Society of Sports Medicine and served as a physician at the United States Olympic Team Training Center in Colorado Springs, Colorado.
Working as an instructor and developer of new programs for Orthopedics Overseas has been one of the cornerstones of Dr. Wilkerson's practice. He has served in Afghanistan in 1990, 1993 and 2003, Bhutan where he was accompanied by his wife and children in 1995, Cambodia in 1996, Vietnam in 2001 with the Medical Alliance to Iraq from 2004 – 2012, Libya 2012, and Adventist International IMC & Love Takes Root in Port Au Prince and Jacmel, Haiti, 2009- present.
Dr. Wilkerson sees patients in Spencer, Storm Lake and Primghar.