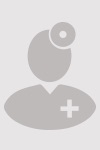 Eric Bartel, M.D.
Ankle
Foot
Ankle arthritis
Star ankle replacement
Sports injuries
Charcot
Hammertoe
Bunion
Flatfoot
Foot arthritis
Fox Valley Orthopedic Institute
Additional Locations
2525 Kaneville Rd, Geneva, IL 60134
Hospital Affiliation(s)
Provena St Joseph Hospital
Delnor Community Hospital
Education
University of Wisconsin Madison
Residency
Northwest Metropolitan Hospital-Detroit
Fellowship
University of Pittsburg Medical Center
About Dr. Bartel
Dr. Eric Bartel has practiced general orthopedics and has further specialized in problems of the foot and ankle. He has practiced for 20 years in the Fox Valley area. Dedicated to his patients, Dr. Bartel offers an individualized plan of care with proven results for each of his patients. He lives in the community and enjoys working out with one of the local running groups.