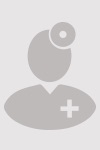 Daniel Arrhenius, D.P.M.
Ankle
Foot
Ankle arthritis
Sports injuries
Charcot
Hammertoe
Bunion
Flatfoot
Foot arthritis
St. Joseph Heritage Medical Group
845 W. LaVeta, Orange, CA, 92807
Directions
855-444-3629


About Dr. Arrhenius
I completed a three year foot and ankle surgical residency at Wayne State University - Detroit Medical Center (DMC). My residency had a heavy emphasison conservative and surgical care of the foot and ankle. I completed three months of orthopedic trauma, taking primary orthopedic call at the DMC's Detroit Receiving Hospital. The Podiatric Surgery staff and residents take primary foot and ankle call at Sinai Grace Hospital, a level 2 trauma center. The DMC residency provided comprehensive training in all aspects of foot and ankle surgery including but not limited to: acute traumatic deformities, diabetic limb salvage, elective foot and ankle surgery, and reconstructive surgery of the foot and ankle all while utilizing the entire spectrum of internal and external fixation. At DMC, I got exceptional training in pediatric complex limb deformities including but not limited to: clubfoot, vertical talus and limb length discrepancies. I spent three months at the renowned Children's Hospital of Michigan in the pediatric orthopedic department. My comprehensive training also included rotations of the following: Internal Medicine, Vascular Surgery, Reconstructive Plastic Surgery, General Surgery, Emergency Medicine, and Infectious Diseases. All these experiences make me uniquely suited to relate to the diversified medical community. I am interested in all aspects of foot and ankle medicine and surgery with a special interest in trauma, sports medicine, arthroscopy, and complex reconstruction of the adult and pediatric population.