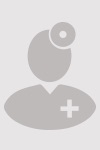 Minton Truitt Cooper, M.D.
Ankle
Ankle arthritis
Star ankle replacement
University of Virginia Department of Orthopaedic Surgery
Hospital Affiliation(s)
University of Virginia Medical Center
Education
University of Virginia School of Medicine
Residency
Ohio State University Dept of Orthopaedic Surgerhy
Fellowship
Idaho Foot and Ankle Fellowship
About Dr. Cooper
I am a board certified Orthopaedic Surgeon who focuses specifically on foot and ankle reconstruction. My fellowship training was done with Dr. Michael Coughlin in Boise, Idaho, one of the pioneers of total ankle replacement in the US. After fellowship I began practice in 2009 in Richmond, VA, and joined the faculty at the University of Virginia in 2014.