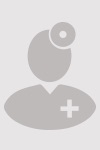 Gary R. Zeluff, M.D.
Shoulder
Hip
Knee
Total shoulder replacement
Reverse shoulder replacement
Partial shoulder replacement
Direct anterior approach
Mobile bearing hip
Sevier Valley Specialty Clinic
1000 North Main Street, Richfield, Utah 84701
Directions
855-396-7554


About Dr. Zeluff
Practicing in Utah since 1981. Triathlon user since 2005 with navigation. Accolade user with MDM and ADM cup systems.