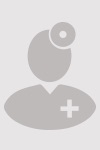 Aaron Marlow, M.D.
Hip
Knee
Direct anterior approach
Mobile bearing hip
Partial knee replacement
Virginia Orthopedics and Spine (VOSS)
Additional Locations
3300 High St, Suite 1, Portsmouth, Va 23707
Education
McMaster Medical School '91-94
Residency
University Of Ottawa '94-99
Fellowship
Joint Replacement, University of Western Ontario
About Dr. Marlow
Patient focused care tailored to the individual patient using the latest surgical techniques. We strive for excellent patient outcomes with very few complications. Over 5500 highly successful hip and knee replacements over the last 15 years made possible by post graduate fellowship training and continuing medical education at the most up to date conferences.