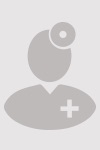 Brian G. Elliott, D.P.M.
Ankle
Foot
Ankle arthritis
Star ankle replacement
Sports injuries
Charcot
Hammertoe
Bunion
Flatfoot
Foot arthritis
American Health Network
300 E Boyd Ave Ste 100, Greenfield, IN 46140
Directions
844-988-4240


Hospital Affiliation(s)
Hancock Regional Hospital
Education
Dr William Scholl College of Podiatric Medicine
About Dr. Elliott
Brian Elliott is a Board Certified in fore foot and rear foot/ankle reconstructive surgery. Dr Elliott received his Bachelor of Science degree in Biology from the University of New York prior to attending the William M. Scholl College of Podiatric Medicine. Dr Elliott went on to complete a 3 year residency at the Winona Memorial Hospital before becoming fellowship trained at the AO Trauma fellowship in Graz, Austria. Dr Elliott has privileges to perform procedures at Hancock Regional Hospital, Major Hospital, Riverview Hospital, Sycamore and Springs Surgery Center. His hobbies and interests include family time, scuba diving, and kart racing.