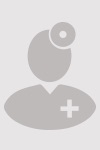 Ryan S. Ellsworth, D.P.M.
Ankle
Foot
Ankle arthritis
Star ankle replacement
Sports injuries
Charcot
Hammertoe
Bunion
Flatfoot
Foot arthritis
Summit Foot and Ankle Specialist
Additional Locations
4019 West 1200 South Suite 120 Riverton, UT 84096
Hospital Affiliation(s)
Mountain Point Medical Center
Education
Kent State University - Kent, OH in Doctor of Podiatric Medicine, 2006 - 2010
Residency
St. Vincent Charity Hospital - Cleveland, OH, 2010 - 2013
About Dr. Ellsworth
Dr. Ellsworth grew up near Payson, UT, where he also graduated high school. While in high school he had the opportunity to take a class which introduced him to the medical field by working in the hospital environment. He immediately knew that he wanted to be involved in the medical arena. After serving a church service mission in Nagoya, Japan, he attended Ricks College. While at Ricks College he was introduced to his wife, by a friend. After they were married he finished his college education in Biology at Brigham Young University in Provo, UT.
After undergraduate education, Dr. Ellsworth attended Kent State University College of Podiatric Medicine, where he received his Doctor of Podiatric Medicine degree. After completing school he completed 3 years of intense residency training in foot and ankle surgery at St. Vincent Charity Medical Center in Cleveland, OH
Dr. Ellsworth's special interests include diabetics, trauma, and reconstructive foot surgery.
Dr. Ellsworth is married with four children. His favorite leisure activities include backpacking, photography, gardening, bicycling and spending time with his family.