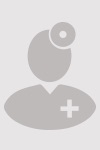 Joseph S. Park, M.D.
Ankle
Foot
Ankle arthritis
Star ankle replacement
Sports injuries
Charcot
Hammertoe
Bunion
Flatfoot
Foot arthritis
Department of Orthopedic Surgery University of Virginia Medicine
Education
University of Pennsylvania
Residency
NYU Hospital for Joint Disease 2004-2009
Fellowship
Union Memorial Hospital Baltimore, MD
About Dr. Park
Dr. Park graduated Magna Cum Laude from the University of Pennsylvania and received his medical degree from the University of Virginia, where he was a member of the Alpha Omega Alpha honor society. Dr. Park completed his Orthopaedic Surgery residency training at NYU Hospital for Joint Diseases. Dr. Park then completed a fellowship in Foot and Ankle Surgery at Union Memorial Hospital in Baltimore, Maryland. He joined the faculty at UVA as an Assistant Professor of Orthopaedic Surgery in 2010, and is the Division Head of the Foot and Ankle Service. His clinical expertise includes treatment of sports related injuries to the foot and ankle, complex reconstruction for posterior tibialis tendon dysfunction, operative management of forefoot deformities, Achilles tendon reconstruction, ankle arthroplasty, and hindfoot arthrodesis. Dr. Park is a member of the American Academy of Orthopaedic Surgeons (AAOS), the American Orthopaedic Foot and Ankle Society (AOFAS) and the Virginia Orthopaedic Society (VOS).