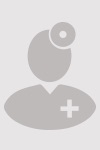 James D. Davis, D.P.M.
Ankle
Foot
Ankle arthritis
Star ankle replacement
Sports injuries
Charcot
Hammertoe
Bunion
Flatfoot
Foot arthritis
About Dr. Davis
Dr. James D. Davis graduated as valedictorian from California College of Podiatric Medicine in 1996. He and his wife moved to Denver, Colorado for residency training and then joined CFAC in 1999. He believes in treating his patients and their families as he would like to be treated, and encourages his patients to take an active roll in their treatment. He is a Fellow of the American College of Foot and Ankle Surgeons and is board certified in Foot Surgery and Reconstructive/Ankle Surgery. He has extensive experience in all aspects of foot and ankle care and treatment. In addition, he has emphasis in reconstructive surgery of the foot and ankle and has completed training courses in Kurgan, Russia for the utilization of external fixation. In his spare time he enjoys spending time with his wife and two daughters, restoring vintage automobiles, and is an avid fly fisherman.