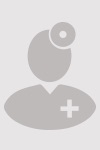 Daniel Shadrick, D.P.M.
Ankle
Foot
Ankle arthritis
Star ankle replacement
Sports injuries
Charcot
Hammertoe
Bunion
Flatfoot
Foot arthritis
About Dr. Shadrick
Dr. Dan Shadrick has been with CFAC since 2011 and is now officially active partner with his friend and colleague, Dr. Davis. He is a Wyoming native and has his roots along the Rocky Mountain region. He is a Fellow of the American College of Foot & Ankle Surgeons, and is Board certified in Foot surgery, as well as reconstructive rearfoot/ankle surgery. His training is broad and encompasses all aspects of foot and ankle medicine and surgery. He has received extensive training in foot and ankle trauma, reconstructive surgery of the foot and ankle, as well as diabetic limb salvage. He has extensive training in deformity correction and external fixation modalities. While in training Dr. Shadrick has authored and co-authored numerous peer-review publications, including total ankle joint replacement and flatfoot deformities. He is an outdoor enthusiast and enjoys hunting, fly fishing, dirtbike riding and golfing. He enjoys spending time with his wife and two daughters.