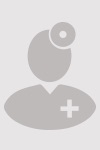 Kristen Kuratnick Sandoe, D.O.
Foot
Ankle
Sports injuries
Charcot
Hammertoe
Bunion
Flatfoot
Foot arthritis
Ankle arthritis
Star ankle replacement
ThedaCare Orthopedic Care
Hospital Affiliation(s)
ThedaCare Regional Medical Center- Appleton
Education
Philadelphia College of Osteopathic Medicine
Fellowship
Foot and Ankle- Michigan International Foot and Ankle Center
About Dr. Sandoe
I am a board-certified, foot and ankle fellowship-trained orthopedic surgeon serving the Fox Valley and surrounding communities. I have extensive training in the foot and ankle- from the toes to the ankle with procedures ranging from bunions/hammertoes, deformity correction to ankle replacement surgeries. I have been in practice for almost 4 years and work with a group of other sub-specialty trained surgeons. I enjoy seeing my patients have improved level of pain and activity level based on diagnosing and treating their foot/ankle problems appropriately.