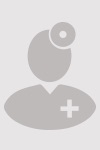 Philip Holzknecht, M.D.
Hip
Knee
Mobile bearing hip
Central Virginia Orhtopedics Sports Medicine
Additional Locations
450 Garrisonville Rd Ste 101 Stafford, VA, 22554
Hospital Affiliation(s)
Spotsylvania Regional Medical Ctr
Residency
William Beaumont Army Medical Center - Texas Tech, El Paso.
About Dr. Holzknecht
Dr. Philip Holzknecht has been an Orthopedic Surgeon since 1994 and joined CVOSM in 2009. Dr. Holzknecht completed his undergraduate education at Catholic University and his Master's Degree in Physiology and Doctorate of Medicine at Georgetown University in 1983 and 1987, respectively. His internship and Orthopedic Residence training was accomplished at the combined William Beaumont Army Medical Center-Texas Tech, El Paso Combined Program. While in the army, Dr. Holzknecht served as a Flight Surgeon and Medical Commander at Camp Page, Korea, as well as the Airfield Flight Surgeon at Fort Carson, Colorado. He is a decorated U.S. Army Veteran of Desert Shield and Desert Storm, serving as a Flight Surgeon for the 3rd Armored Calvary Regiment. He completed his service with the Army at Meddac, Fort Drum as the Director of the Outpatient Surgical and Rehabilitative Services.
In the Civilian Private Practice Since 1994, Dr. Holzknecht has been actively involved in his communities serving as the President of the Healthcare Alliance of Laredo and more recently as Chief of the Orthopedic Division at Spotsylvania Medical Center. An advocate of community athletic programs, he was team Orthopedic Surgeon for the PDL National Champion Laredo Heat, team Orthopedic Surgeon for the Texas A&M International University, and remains integrally involved in the area as Team Physician to several local high schools and training facilities. His orthopedic specialty interests include Sports Medicine and Arthroscopic surgery of the shoulder and knee, joint replacements, pediatric orthopedics, trauma and general orthopedics.