What is
wrist replacement?
When non-surgical treatments and medication don't bring relief and restore mobility, your doctor may recommend wrist replacement. Wrist replacement is a surgery performed to replace the arthritic ends of bone and damaged cartilage with prosthetic implants designed to move like a natural, healthy wrist.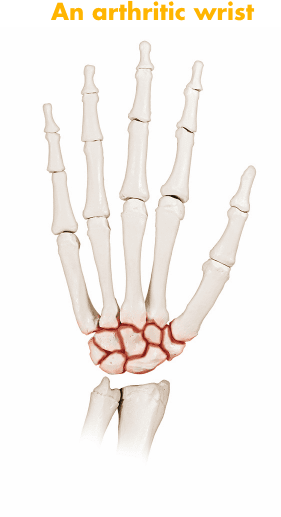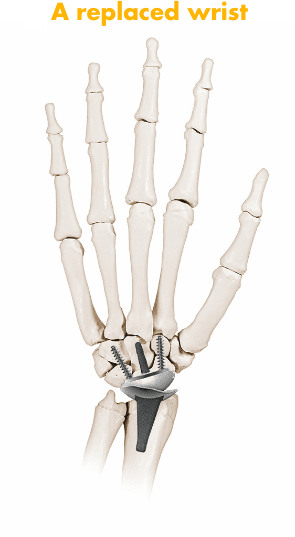 ---
What happens
during

surgery?

During surgery, your surgeon inserts one component into the bone in the forearm (the radius) and a second component in the hand side of the wrist where the carpal bones have been prepared to accept the component. An artificial ball made of medical-grade plastic (polyethylene) assembles to the carpal component. These components work together to form the artificial wrist implant designed to replicate the wrist joint.

Even with surgical approaches to manage your wrist pain, you and your doctor have options. Depending on the condition of your wrist joint, your doctor may recommend wrist fusion or total wrist replacement.
---