What is
shoulder replacement?
If non-surgical treatments and medication do not bring relief and restore mobility, your doctor may recommend shoulder replacement. Shoulder replacement is a surgery performed to replace the arthritic ends of bone and damaged cartilage with prosthetic implants designed to move like a healthy shoulder.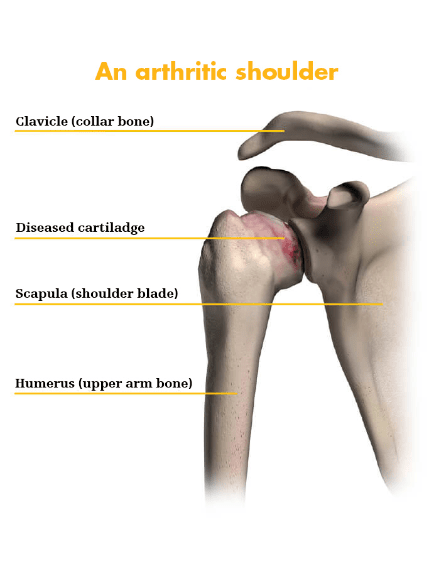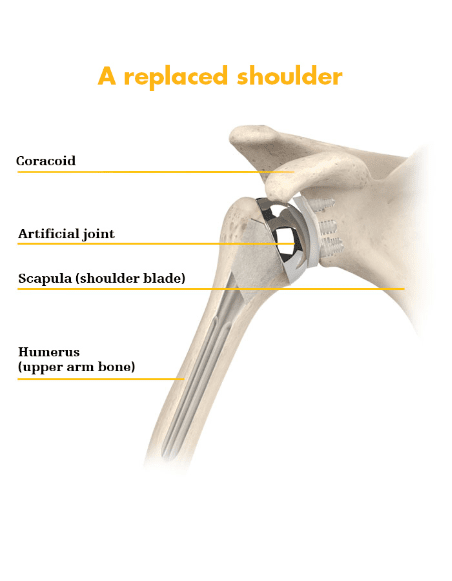 ---
What happens
during surgery?
During surgery, the orthopaedic surgeon replaces parts of the damaged upper arm bone (humerus) and the shoulder socket (glenoid) with surgical-grade metal and polyethylene (plastic) components referred to as implants. Your doctor may use the term shoulder arthroplasty, the medical term for the procedure.
Even with shoulder replacement, you and your doctor have options. Depending on the condition of your shoulder, your doctor may recommend reverse shoulder replacement or total shoulder replacement to relieve your pain and get you moving again. Like any surgery, joint replacement surgery has serious risks. Speak to your doctor to decide if joint replacement is appropriate for you.
---